Grammar Chic, Inc. Highlights Limitations of AI in Content Marketing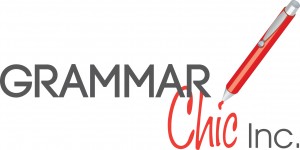 Increasingly, AI plays a big role in content marketing campaigns. According to a new press statement from Grammar Chic, Inc., however, AI hasn't yet made human writers obsolete.
Artificial intelligence has brought automation and machine learning capabilities to myriad industries, from medicine to engineering. AI has even become ubiquitous in the field of content marketing, where it's proven itself capable of producing some rudimentary written content. While the benefits of AI are not to be dismissed, neither are they to be exaggerated. In a new statement to the press, Grammar Chic, Inc. explains why AI hasn't yet made human writers obsolete… and likely never will.
"There has long been a fear that robots will take all our jobs, and lately, content writers have started sweating about AI's big leaps forward," comments Amanda Clark, the CEO of Grammar Chic, Inc. "It's certainly true that AI can have its uses in content marketing, helping to automate simple, repeatable tasks and freeing marketers to focus on really creative work."
Indeed, today's AI programs can actually create some very basic Web copy, such as sports reporting. "It's easy to create a formula wherein AI essentially plugs in scores and statistics and produces some very simplistic reporting, and that can be a big time-saver for content writers," Clark affirms.
As for more sophisticated and creative work, though, AI still lags behind. "For most writing tasks, the reality is that you still need a human writer who's capable of empathy, emotion, and lateral thinking," says Clark. "Good writing isn't just about plugging facts and figures into a formula, but rather it's about connecting on a human level. AI isn't there yet, and I doubt it ever will be."
As an illustration, Clark says that AI may be capable of reporting football scores, but it wouldn't invent a game like Quidditch, nor pen an inspiration story like Rocky. "True invention and originality are still very much the province of the human mind," she states.
Clark commends content marketers to use AI for some basic automation practices, but she also encourages the continued use of real writers for content creation. "If you're going to create branded content that appeals at a human level, you need human writers, and it's as simple as that," she comments.
More information about Grammar Chic, Inc. and its content writing services can be found online at www.grammarchic.net.
ABOUT:
Grammar Chic, Inc. is a full-service writing company based in Charlotte, North Carolina. The company boasts a team of in-house writers and editors, providing diverse services in content marketing, copyediting, resume writing, and beyond. More information about Grammar Chic can be obtained by calling (803) 831-7444 or visiting at www.grammarchic.net.
Additionally, the company can be reached via Facebook or on Twitter @GrammarChicInc.
Media Contact
Company Name: Grammar Chic, Inc.
Contact Person: Amanda Clark
Email: Send Email
Phone: 803-831-7444
Address:3499 Fallowbrook Forest
City: York
State: SC
Country: United States
Website: http://www.grammarchic.net