The Bank of England warns of a one in three chance of plunging into recession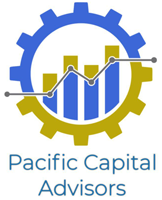 The Bank of England has warned of a one in three chance of Britain plunging into recession at the start of next year due to heightened uncertainty over Brexit, which has continued to drag down the economy.
"Britain has a 33% probability of falling into recession by the end of the first quarter of 2020 even if a Brexit deal is reached," the bank said.
According to Mark Carney, the Bank's governor, Britain crashing out would result in an "instantaneous shock" to the economy, which would be tough for the central bank to respond to. "We will do what we can in those circumstances to support jobs and activity. But there are limits to what we can do," Carney continued.
Boris Johnson, the new Prime Minister, has continued to state that Britain would be prepared to walk out of the EU without a deal in 91 days' time. This has sent sterling tumbling to the lowest levels in over two years.
Since his elevation to No 10, the pound has crashed below $1.22 against the US dollar and €1.10 against the euro, notching up the worst performance of any major currency in the world over the month of July.
"These asset prices reflect market participants' perceptions of the likelihood and consequences of a no-deal Brexit," the Bank said.
Publishing its quarterly inflation report, the MPC said it expected zero GDP growth in the second quarter of this year, between April and June, "reflecting more entrenched Brexit uncertainties". It downgraded its forecasts for growth this year and next to 1.3% from a previous estimate of 1.5%, in a development that would mark the weakest economic expansion since 2012.
Market expectations of a no-deal Brexit have risen sharply since Johnson has come to power, with the probability rising to almost 40%, up from about 15% in April.
Although Johnson still has an ambition to strike a new deal with Brussels, quite a number of members of the government have suggested that no deal is starting to become an "operating assumption". This is coming after the EU indicated a lack of willingness to reopen Theresa May's withdrawal agreement for negotiation.
Should Brexit pass smoothly, the MPC suggested that interest rates would need to rise to combat rising inflation over the next three years. Under its core forecast, based on a deal being agreed, inflation would rise to about 2.4% from a current level of 2% within three years. The Bank has a target to steer inflation towards 2% set by the Treasury.
"Assuming a smooth Brexit and a recovery in global growth, a significant margin of excess demand was likely to build," the Bank said, adding: "Were that to occur, the MPC judged that increases in interest rates, at a gradual pace and to a limited extent, would be appropriate."
More information about the happenings in the financial world and the services offered by Pacific Capital Advisors can be found on their website.
About Pacific Capital Advisors
Pacific Capital Advisors is an independent investment management practice founded on the philosophy that an active, opportunistic and adaptable approach to investing provides clients with the best chance for the realization of long-term positive returns irrespective of prevailing market environments.
Media Contact
Company Name: Pacific Capital Advisors
Contact Person: Media Relations
Email: Send Email
Phone: +1 (914) 867-3862
Address:680 6th Avenue
City: New York City
State: New York 10019
Country: United States
Website: https://pacificcapitaladvisors.com