"Finding God," a Gospel Stage Play Written by Mrs. Willa Marie Powell – the Debut Play of WP 1SOUL Productions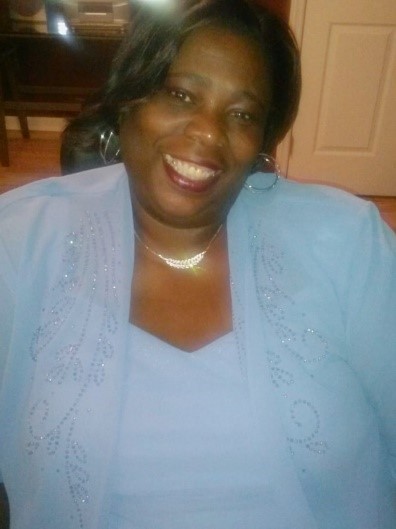 Winston-Salem, NC – August 5, 2019 – Mrs. Willa Marie Powell is the President and C.E.O of WP 1SOUL Productions, and the company is making its Gospel Stage Play debut, "Finding God" on October 26th, 2019 at Venue-Carver High School Auditorium, Carver School Rd., Winston-Salem, NC. The play's VIP Doors open at 5:00 pm, the Main Doors Open at 6:00 pm and Showtime is at 7:00 pm. Tickets cost $20 each and VIP Entry tickets are priced at $25 each. "Finding God" would center on the story of a bereaved young man roughing it out on the streets and trying to make peace with his father's demise and accept his stepfather. The crux is the young man getting back on the right path and finding God before things take a turn for the worst and beyond remedy.
WP 1SOUL Productions was established this year, but Mrs. Powell has been writing gospel stage plays from 2 years ago. – Her first production was "Hurting Women Do Cry." She had based the play and general aspects of life, focusing on child sexual abuse and toxic relationship. "Hurting Women Do Cry" saw a vast reception – it sold out twice in Winston Salem, NC. It was then Mrs. Powell contemplated on founding a production company, and before long, WP 1SOUL Productions was founded.
With "Finding God" gospel stage play, it's more organized as WP 1SOUL Production's banner promotes it. The play, "Finding God," captures the uncertainty and volatility of male adolescence and drifts on how God is the ultimate savior. It's about returning to the path of God, triumphing over all odds – it is the testimony of Mrs. Powell's screenwriting, directing and theatrical wit.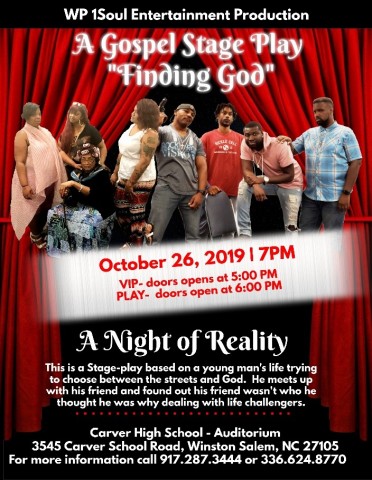 Mrs. Powell has overcome insurmountable challenges in life, and they live in her company -the name "1SOUL" comes from her being an amputee after being in a house fire at the age of 2 months old and suffering from 3rd-degree burns on both legs which unfortunately resulted in her right leg being amputated. It ground her that every time she goes shoe shopping, it was insisted that she purchase two shoes for the bipedal motion. So, 1SOUL is a rebellion for the one foot she has – 1 SOLE. Mrs. Powell's vision is for ALL amputees with one leg be it youth, adults and all "Military Veterans" be able to purchase that one shoe for that "1SOUL".
Her ambitious goal in life is to open up her shoe store called "1SOUL" that will cater mainly to amputees. That idea crept in, took hold and WP 1SOUL Production which was born with the overall basic concept "FROM THE SOLE OF THE SHOE, TO THE SOUL OF THE HEART" which in the end equals to "Soul to Sole."
"Finding God" gospel stage play will hopefully bring a great start to WP 1SOUL Productions, boosting living standards and transform lives via ministry, education, and training.
For more information, visit www.wp1soulproductions.com
https://www.youtube.com/watch?reload=9&v=PmI8fLU1A54&feature=youtu.be
About WP 1Soul Productions
WP 1Soul Productions vision is to raise the standard of living locally, nationally, and internationally and seeks out youth and adults and train them in the areas of production.
Media Contact
Company Name: WP 1Soul Productions
Contact Person: Kelvin Whyte
Email: Send Email
Phone: 917-287-3444
Country: United States
Website: www.wp1soulproductions.com