OPVBEAUTY London is utilizing Mr. Checkout's Fast Track Program to reach Independent Beauty Stores Nationwide.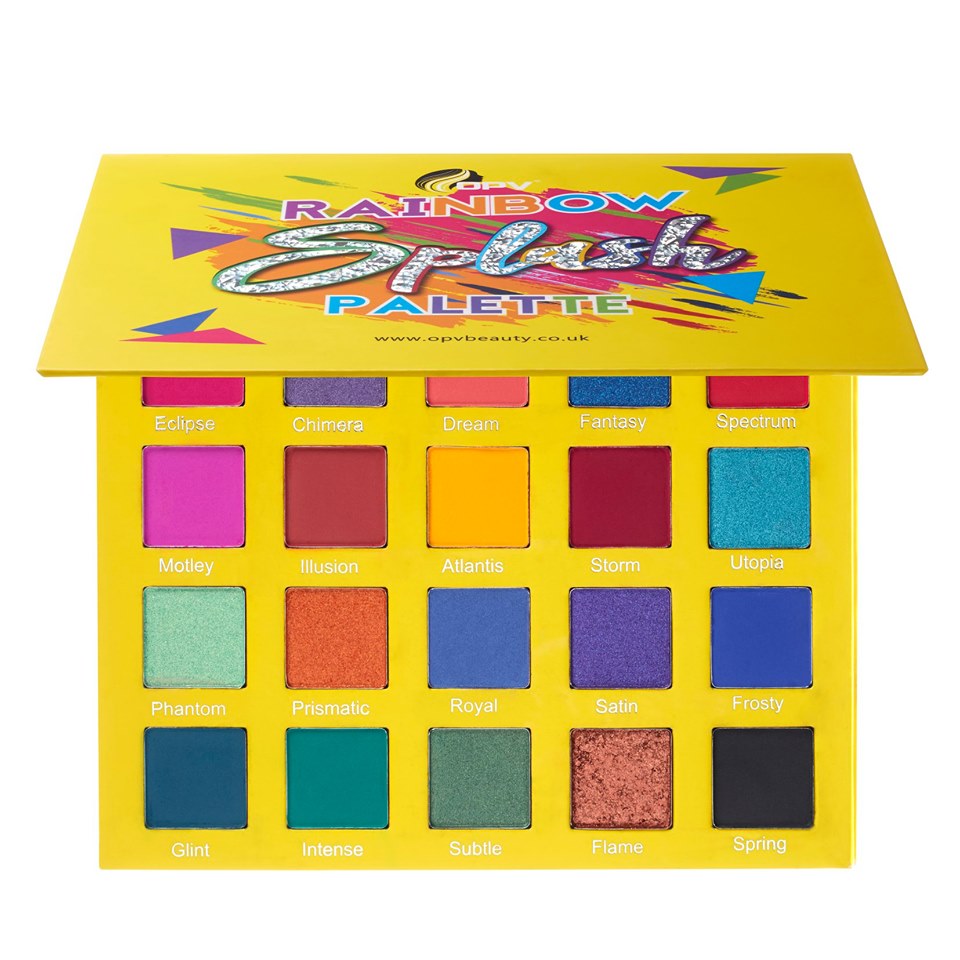 Rainbow Splash Palette
These palette is bursting with colour every shade is designed to blend well and combine with the other shades, for a dazzling array of unique looks. Featuring 11 Highly pigmented matte 8 beautiful shimmer and 1 metallic.
We dreamed about creating a beauty brand…
As sisters growing up together, we were captivated by the beautiful people in glamour magazines. And we dreamed about creating a beauty brand of our own that would serve people of all ethnicities.
We started OPV Beauty to finally provide a brand that would be inclusive of all skin tones. At the time, most brands didn't offer any options for people of diverse ethnicities.
It was also important to us that all of our products be 100% cruelty-free. We're excited to be making the world just a little bit kinder with each product that our customers purchase.
We love helping our customers show their true colours and keep up with the latest trends, using products made just for them.
OPV Beauty is an inclusive, ethical beauty movement.
We're for people who are ready to share their true colours with the world. Choose a shade, take a stand, and join us in making the world a more beautiful place to live – in every way.
"We're all born to be beautiful. We're all born to be beautiful. We're all born to be beautiful." – Opeyemi Adeyemo
Feeling beautiful is about owning who you are.
Imagine a world where everyone was free to express their inner beauty.
Where you could share what makes you shine with confidence, grace, and style.
Your beauty is yours to own, cherish, and show off to the world. And when you're feeling beautiful, confidence flows naturally from inside.
Media Contact
Company Name: OPV Beauty London
Contact Person: Opeyemi Adeyemo
Email: Send Email
Phone: +447515710879
Country: France
Website: https://ihbra.com/featured-item/opv-beauty/