22 year old artist from Michigan talks about following his passion for music with his latest album "I'll be okay… I promise"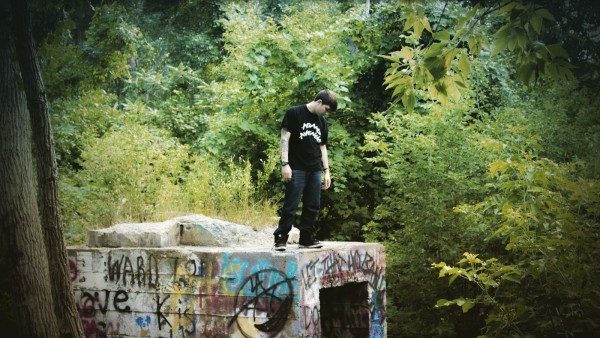 Adams Avenue is a 22-year-old artist from Saginaw, Michigan who developed an early interest in music and now making a career out of it. He has been rapping for over 6 years now and has more than 35 tracks listed on major music platforms like SoundCloud, Spotify, and YouTube. As a small-town guy, he is trying to make his place in the highly competitive music industry. His latest album "I'll be okay… I promise" is receiving a good initial response from the music lovers.

We got in touch with him to know more about his journey as a musician so far and his latest single.

Interviewer: Give us a brief about your background.
Adams Avenue: I grew up most of my life learning to adapt to my surroundings. I was always moving from town to town because my mom had a hard time finding a job. So I was never in one place for more than a year. And that fucks with you as a kid. But I adapted. Cause I had to. I was a very determined kid. And I still am.

Interviewer: When did you realize your love for music?
Adams Avenue: when I was 15 I thinks I never listened to music actually. Cause I never liked what was on the radio. And I was very sheltered and didn't know a lot about the internet. So I just assumed that was the only music I could listen to. But then I got a phone and discovered a whole new world.

Interviewer: Who are the artists that inspire you?
Adams Avenue: Eminem, Hopsin, XXXTentacion for sure, Juice Wrld, Trippie Redd, Travis Scott, honestly a lot of them.

Interviewer: Tell us something about the songs you have released so far? Do you have any favorites?
Adams Avenue: There is no song that I have out right now that doesn't have a meaning behind it. Even the fun shit. My favorites are probably Lonely, Find the Words, Paranoid, and Cold.

Interviewer: Tell us about your latest album, "I'll be okay… I promise".
Adams Avenue: it's 100% me. All my insecurities, all my imperfections, all the love and loss I've felt. All out on one project. I was going through a rough time for a very long time. And all I did was write about it. This album isn't for everybody. But it is for the ones who know what it's like to be in that dark place. And I hope you can feel some release listening to this project. Know that you're not alone.
Media Contact
Company Name: Avenue Productions
Contact Person: Press Executive
Email: Send Email
Phone: 989-672-9509
Country: United States
Website: soundcloud.com/dillan-adams