Jadyn's Pirate Life Is Full Of Dreams And Needs Every Ounce Of Support
"With your help and support, the kid with a great dream can achieve her education by going round the world on her boat, which she captures and relates through her YouTube Channel, but needs help through fundraising in order to purchase a brand new boat."
Big Bear Lake, California – 9-year old Jadyn Wade is sailing all across the world in a really unique and affirmative voyage but wants your help and support so that she and her parents can control the costs that are normally associated with such a challenge, as well as hoping that she can continue her experience-laden education and her own YouTube Channel, Jadyn's Pirate Life.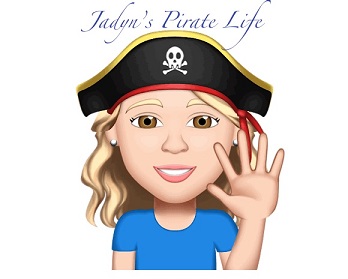 She began this channel and her journey just when she was 8, and is really looking forward to her second year on this oceanic journey. To mark this, she aims at raising a total of 250,000USD with fundraising through her own profile at Fundly.com so a new boat or equipment might be in order. This would immensely help her bringing her experiences to more children who can follow here example of realizing their dreams, as well as more videos with better and more helpful content. Fixing boats have been a definite challenge for her and her parents in the respect that while she's travelling for quite some time, it has not translated to a great deal of the places covered that she want to visit and experience on her own.
Jadyn is certainly an interesting kid, and most definitely mature for her age. She worries quite a bit for other kids in the world at her age who don't get to experience what she actually has. Her concerns got compounded when she learnt that most kids don't even leave their town for a great number of years leading up to adulthood. Visiting and exploring places and their highlights like museums, art galleries and iconic streets all fall within her favorite activities. Jadyn's also very interested in history, and wonder why most kids don't share her passion for it. Her parents feel that it's because most get to learn about history through books only, and it differs from what they term as 'boat schooled' with the entire world under consideration. Places like Rome, Greece and other historically rich places are all on her bucket list, and only you can help her achieve it.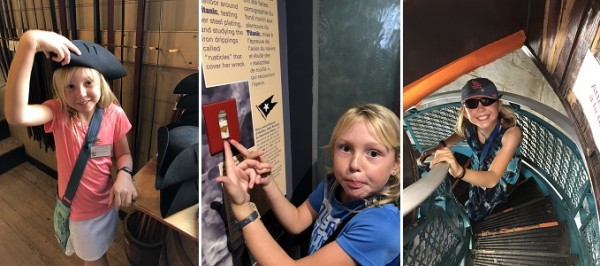 Jadyn's Pirate Life is truly a positive experiment that has immense potential to showcase a really valuable form of experiential learning. It's a great example of a kid having big dreams, and her parents working and investing all their efforts and dedication to achieve it. She will turn 10 on September 27th, and she wants to achieve her fundraising goals by that time.
Her Fundly.com page can be accessed with https://fundly.com/education-through-world-circumnavigation, and her YouTube Channel is available at https://www.youtube.com/channel/UCwvtw_MceEHOyfj8L9Ox1AQ.
Jadyn parents are coaching and training experts whose channel can be found at too: https://wholeucoaching.com.
About
Jadyn's Pirate Life is every bit true in its title, and the dream with a great objective actually started in New Zealand where their boat had to be sold. The entire family then flew to USVI after Hurricanes Maria and Irma respectively to pick up their next boat. They repaired the hurricane damage and sailed the vessel from USVI, through the Bahamas to Florida where they sold it to get a more family-oriented vessel to continue their journey. That took them to Texas where they refurbished another vessel. Sailed it through the Gulf of Mexico to the Bahamas, and then up the east coast of USA and Canada where they staged to cross the Atlantic.
But the weather did not cooperate so they sailed back to Virginia where they parted ways with that vessel. They eventually purchased another project boat at Millbrook in Cornwall, England, and since April of this year have started their journey again, sailing from the UK, to Spain, onto southern France, Corsica, and now to Sardinia, Italy. Jayden's parents are professional coaching and training experts with a useful and positive message and theme. They are fully aware of the dreams of their child who when she was 3 or 4 asked her parents when she is going to be on Disney Channel. Now, they're helping reach their goals of her message reaching the entire world through this YouTube Channel.
Media Contact
Company Name: Rachel & Andy Coaching
Contact Person: Jadyn Wade
Email: [email protected]
Phone: +1.909.907.2431
Address:P.O. Box 3844
City: Big Bear Lake
State: CA
Country: United States
Website: www.wholeucoaching.com