Smart Bitcoin Investments Is Teaching Investors How To Start A Gold IRA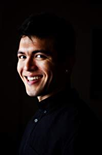 Learn How To Rollover Your Existing 401k Into A Gold IRA
Los Angeles, California – January 1st, 2020 – Rolling over your 401k or existing IRA into a Gold IRA is an effective option for investors the world over. Not only is gold considered a safe haven investment for investors who like diversification, but also it is a tangible, fungible and divisible asset that can be used as money, especially in times of financial crisis. Compared to bitcoin, gold has a more limited quantity. There are 171,000 metric tons of gold in the world and 21,000,000 bitcoin that can ever be mined.
Gold has been minted by kings, queens, monarchs, and governments for ages and today gold is popular within the portfolios of billionaires. With a reliable custodian, you can store your gold and other precious metals inside of a tax-advantaged account or within ultra-secure vaults in a remote location. Today the most popular gold bullion kept with retirement accounts include the Gold American Eagle, Gold Canadian Maple Leaf, Gold American Buffalo, Gold Austrian Philharmonic, Gold South African Krugerrand, Gold Britannia, Gold Chinese Panda, and Gold Australian Kangaroo.
"Owning gold is a strong investment because it is accepted everywhere and can be converted into any other currency on-demand. For this reason, gold is a safe haven for all economic environments and is definitely an acceptable long term investment," says Jeffrey Ito, Founder of Smart Bitcoin Investments "I would recommend that all investors have a look at a Roth IRA as a tax-advantaged retirement account or bullion vault storage in an ultra secure location."
Whether you want to buy gold or store it within a tax-advantaged precious metals IRA, Smart Bitcoin Investments goes through every single option step-by-step so that you are aware of all the advantages as well as the disadvantages of owning and storing gold.
On Smart Bitcoin Investments you can also learn about the best self-directed IRA accounts, how to invest in bitcoin, and the exclusive Diamond Gold Franck Muller bitcoin watch.
About:
Jeffrey Ito is a graduate of the University of Southern California from Los Angeles, California with a Bachelors of Science in Industrial & Systems Engineering and an SAP Specialization.
Jeffrey Ito is the Owner of Lithium Gold Ventures, LLC. He is an entrepreneur who loves new technologies like Artificial Intelligence, Big Data, 3D printing, Bitcoin, and iPhone apps.
Media Contact
Company Name: Smart Bitcoin Investments
Contact Person: Jeffrey Ito
Email: Send Email
Phone: +1 (833) 863-2020
Address:380 West Alameda Ave #G
City: Burbank
State: CA 91506
Country: United States
Website: https://www.smartbitcoininvestments.com