Gus Santana's latest single "Elizabeth" is inspired by his aunt's fight against cancer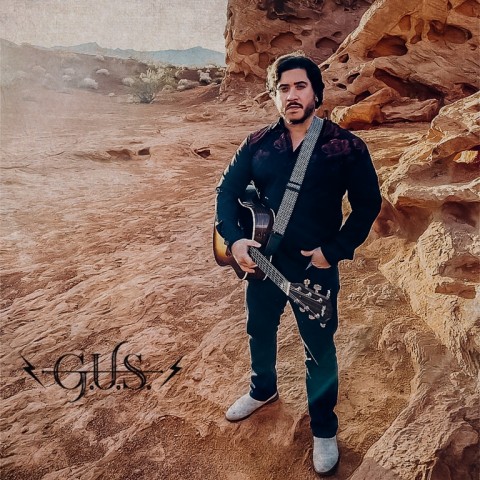 Gus Santana aka G.U.S. is a talented artist who started making music in his teenage years. His latest single "Elizabeth" is an inspiring song that sends a message of being stronger. This song is inspired by his aunt's battle against cancer and features an honest and intimate style of singing that tugs the heartstrings of the listener. Despite being based on a sensitive topic, the song aspires to invoke hope and happiness through its carefully crafted lyrics. "In this crazy world, people need to be inspired. I think this song could make your day a little bit better", says Gus about his latest song Elizabeth.
By combining soothing acoustics arpeggios, with empathetic vocals and driving rhythms, Gus likes to give a taste of his talent to the listeners. The changing dynamics in his voice, from quiet to loud surely make a captivating experience for the listeners.
In his previously released single "All I Want", Gus explores the mysteries of a broken heart with a simultaneous sense of clarity of desperation felt in the aftermath of a breakup. He always tried to send an uplifting message in the lyrics of his songs, whether it is his latest single "Elizabeth" where he talks about being stronger or the song "All I want" where he is sending a subtle message of not giving up.
When Gus started making music, he was highly inspired by artists like Ramones, Sex Pistols and Dead Kennedys so he chose Punk Rock as his main style. In the following years, he discovered Pop music and Classic Rock, eventually developing his current music style which he says is now inspired by Ramones, Beatles and U2.
Talking further, Gus adds, "I try to share my point of view of love, overcoming obstacles and day dilemmas day. I use true examples of interaction in my life to write. For example, the song "All I Want" is about how sometimes we can notice about we living a love story too late. The song "Elizabeth" is about my aunt fighting against her cancer."
Although Gus started his music journey as a drummer, he later began to play guitars and compose new songs. He is currently signed up with a small label and working on his first album titled "Living in the Strings".
Listen to his latest single Elizabeth on Spotify.com and Soundcloud.com.
Media Contact
Company Name: G.U.S.
Contact Person: Holly Santana
Email: Send Email
Phone: +1 (320) 267 7577
Country: United States
Website: www.instagram.com/gusmusiconline/