New Solo Piano Album "River Path" By Neoclassical Artist Olivia Belli Is Making Waves
With over nine million streams and counting, Olivia Belli is one of the most promising Italian pianist and composer in music today. Her debut full album "Where Night Never Comes" was released in October 2018, thanks to a successful crowdfunding campaign on Kickstarter. The album was also chosen as "Project We Love" on Kickstarter. It found great success atop the Modern Classical Chart on ReverbNation, and was awarded the 2018 SoloPiano.com's Best Album Overall.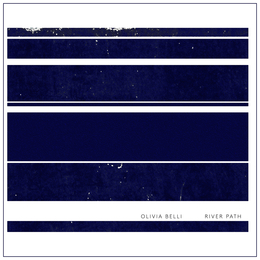 Now Olivia Belli, after working on several special projects published during this year, is coming back to her primary instrument. She's taking things up a notch by releasing a new album with 12 original solo piano songs: River Path celebrates and elevates what Olivia Belli did with her past releases by showcasing a new side, and a new development of her composition path.
1631 Recordings, the Swedish label that boasts in its catalog exceptional artists like Dustin O'Halloran, Hauschka, Luke Howard, Carlos Cipa, Akira Kosemura, is releasing and publishing the album on all Digital Stores, starting from January 17th, 2020.
"River Path," Olivia said "was born in a precise place: the river that runs down the valley next to my home. Back from my excursions, I used to write down what I had perceived in a notebook of intimate music sketches. Little by little, those usual and necessary walks turned into a personal reflection on the magical and symbolic force of the river. A force that has always inspired all kinds of artists: eternal becoming, the existential journey, the path of one's life… It's as the river had taught me to listen: it knows everything and we all can learn everything from it."
In the past three years, Olivia's tracks have been chosen for the Starbucks, Spotify and Digster Official Playlist while others have been broadcasted by BBC 6 Music, KEXP, Classic FM, Radio France, Cincinnati FM. She has also been featured in Drifting Almost Falling, Composer Tool Box, Piano, and Coffee, YesnoMusic, "Gezeitenstrom Musik Magazin; interviewed by Meet The Artist, Particular Sounds, Music Musing and Such; broadcasted on ODEON TV, SKY and RAI. Breathing new life into her own work, Olivia Belli is going to impress all over again with "River Path" released by 1631 Recordings from January 2020.
Discover more about "River Path" at: http://bit.ly/OliviaBelli-RiverPath
Listen and Pre-Save: http://bit.ly/RiverPath-PreSave1
Get FREE Downloads: http://bit.ly/OliviaBelli-RiverPath
About:
Olivia Belli is a modern piano performer and composer with numerous accolades to her name, including over nine million Spotify streams. She plays all kind of pianos as Grand, Upright, Contemporary like UNA CORDA, old and noisy, Virtual and she always manipulates the sound of them. Her modern and new classical is distinguished by the typical Italian equilibrium and grace enriched by subtle and inner melodies.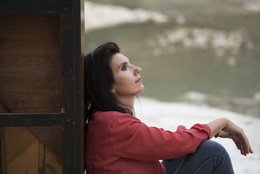 Media Contact
Company Name: 3000 Records
Contact Person: Terrance Schemansky
Email: [email protected]
Phone: (888) 463-4336
Address:P.O. Box 285
City: Fenton
State: MI
Country: United States
Website: http://www.oliviabelli.com/river-path.html