Ryan Morris – The New Entrepreneur On The Block is Taking the Future by Storm with His Vision For Success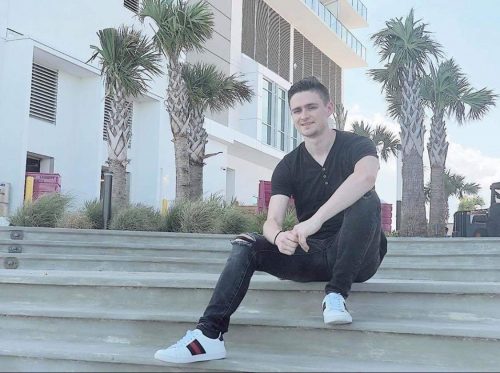 Miami – Ryan Morris, the founder of iFortune Marketing and J&R Vacations companies is determined to take his business endeavors to the next level by taking on a local mission. This energetic young professional has ambitions of creating an entrepreneurial culture where he resides in Myrtle Beach, SC. Ryan doesn't embrace the fame and money that comes with entrepreneurship as valid reasons for wanting to be an entrepreneur, but rather the time freedom and impact. He challenges himself daily by doing everything in his power to go above and beyond in reaching customer satisfaction.
Ryan has built sales organizations of thousands of people all over the world, and generated millions of dollars in online sales for companies he has worked with. He now plans on providing customers with a reliable solution to digital marketing and shared hosting on short term rental properties. Ryan's two companies have provided him with an extensive network of elite connections that have allowed him to learn from and partner with some of the most influential entrepreneurs in those respective industries. iFortune Marketing is a digital marketing agency that provides clients with services that allow them to maximize their online presence to increase sales and revenue, while J&R Vacations provides homeowners with an opportunity to earn money hands free with a shared hosting partnership experience for short term vacation rentals.
With the success he's found and connections he's made over the years, Ryan believes that you have to fail forward in order to make progress. According to Ryan, "You don't have to be perfect to get started. Imperfect action is the best course of action, as waiting for the right time to get started will have you stuck at square one for far too long". He stated further while speaking from experience, "trying and failing is completely fine. Failure is the greatest learning tool any entrepreneur can have, and the best knowledge will never come from any book or course but from firsthand experience."
Ryan left the college and moved to South Carolina to prove to himself that he had what it takes to be successful in business after lack of interest affected his GPA in his first semester. Many years of trial and error led to him starting iFortune Marketing, which has grown to be successful very quickly. He has been showing relentless efforts to ensure the smooth running of his companies, focusing on the clients' needs, ready to act at all times to help them accomplish their goals. Starting from the lowest point, Ryan has gathered momentum, and his experience growing up has helped him to be customer oriented, always treating his customers with dignity, respect, and care, making him and his company successful. He enjoys volunteering and helping people.
Ryan's life experienced a complete turnaround through his persistence and resilience. He started off temporarily homeless with little to no income shortly after moving to South Carolina. He picked himself up off the ground by establishing success in network marketing, which also led him to forming the connections that have helped him establish his current business success. His advice to anyone at a crossroads in life is to take a step back, figure out exactly what you want, and figure out a vehicle that will allow you to attain your desired outcome. He believes that success is found in simplicity and consistency.
Media Contact
Company Name: Ifortunemarketing
Contact Person: Ryan
Email: Send Email
Phone: 540-359-0970
City: Miami
Country: United States
Website: https://www.ifortunemarketing.com/