Riverhouse Catering Announces Return of Van Hurd as Executive Chef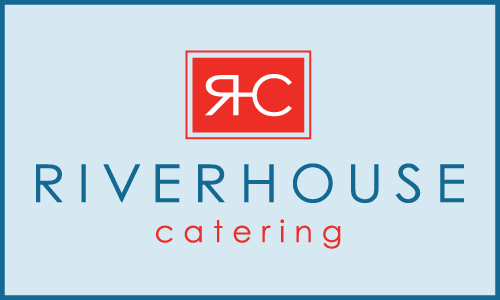 Van Hurd returns to Riverhouse Catering after competing on two seasons of Hell's Kitchen and career positions at elite Connecticut restaurants.
Cheshire, Conn. – Catering and prepared foods merchant Riverhouse Catering has announced the appointment of Van Hurd as the Executive Chef for both Riverhouse Catering and its Perfectly Prepared Gourmet to Go retail location in Cheshire, Connecticut.
The new appointment realizes the return of Hurd to the chef helm after two successful runs on the popular TV show Hell's Kitchen and acclaimed restaurant endeavors such as Sayulita (South Glastonbury, CT) & Taino's Smokehouse (Meriden & Middletown, CT).
Van first joined Riverhouse Catering as an Executive Sous Chef in 2014 having mastered his cooking and presentation skills and will join the team again to provide culinary leadership and exquisite dishes for weddings, corporate and social occasions as well as providing daily culinary delights at Perfectly Prepared.
"Van's talents in the kitchen are of no secret to anyone, but what always impresses me the most is his big smile and eagerness to dive right in! Van cares so much about making sure the culinary aspect for the weddings and special events we do is very creative and of course delicious," said Kirsten Pechout, General Manager, Riverhouse Catering. "Our whole team is lucky to have him, and our culinary staff will learn a lot from him."
Hurd earned his culinary degree in 2007 from The Art Institute of Dallas and cooked at some of America's top restaurants over the years including The French Room in Dallas. He is also well-known for his work as Executive Chef and Pit Master for Taino Smokehouse in Middletown, CT and most recently, orchestrated the opening of Taino's second location in Meriden, CT.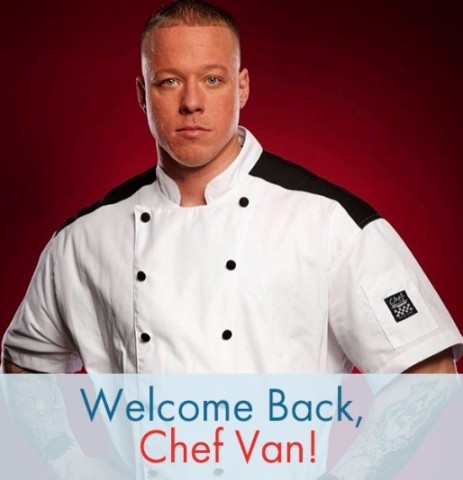 In addition to refining his skills as a smoker and inspired Mexican cuisine, Hurd also appeared in two seasons of the popular TV show Hell's Kitchen. In season 6, he quickly impressed celebrity chef Gordon Ramsay with his skills and was again chosen to return for the show's All-Star Season 17.
At Riverhouse Catering, Van Hurd will lead the culinary team with his stellar reputation for excellence. His unconventional style promises outstanding culinary delights, deliciously different food, and the exceptional service the company has become so well-known for.
"I am so thrilled to be back at Riverhouse Catering. I'm excited to execute on my true passion for food and especially being part of our client's weddings and other celebrations where the culinary creations are so important and appreciated," said Hurd.
About Riverhouse Catering
Riverhouse Catering is an off-premise catering company serving all of Connecticut and part of Riverhouse Hospitality which includes The Society Room of Hartford and The Riverhouse at Goodspeed Station in Haddam. Riverhouse Hospitality excels in providing creative food, unique venues and the most thoughtful approach to customer service. Our newest business, Perfectly Prepared, Gourmet to Go! is a gourmet prepared food store, located in Cheshire CT. The corporate office is in Haddam, Connecticut and can be reached at 860.345.4100. Visit riverhousecatering.com for more information and to book your next event.
Media Contact
Company Name: Riverhouse Hospitality
Contact Person: Trevor Furrer, Managing Partner
Email: Send Email
Phone: 203.948.0740
State: Connecticut
Country: United States
Website: https://riverhousecatering.com/