Hooks By: DJ is showing his versatility through his genre-blending music, from Hip Hop to Pop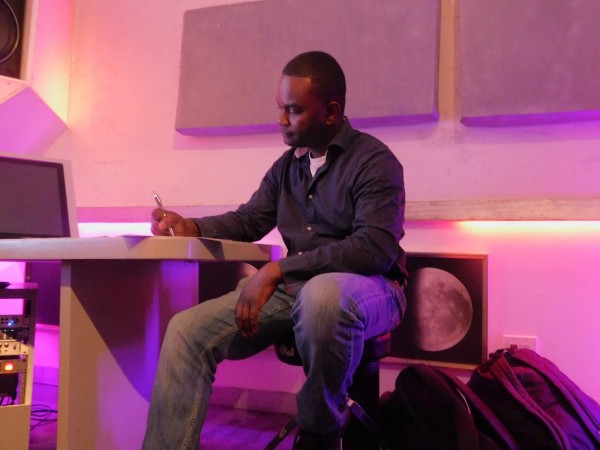 Hooks by: DJ is known for his versatility and a wide spectrum of sounds, that touches multiple genres including Hip Hop and Pop. Born in Omaha, Nebraska, now residing in Los Angeles, California, Hooks By: DJ has given many hits in the past such as 'The Gym', 'Catch This Wave', 'Wild Like Safari', 'Where you are', and 'Welcome to California'. He has shown some remarkable music production, impeccable songwriting skills, and powerful vocal delivery in his music, creating a soundscape universe that keeps you hooked till the last beat.
Hooks started writing songs at a young age of 10, and soon after he started learning the intricacies of what results in a successful song. Inspired by his grandmother who was a songwriter, he worked hard to improve his songwriting skills and took other talented songwriters under his wings to create amazing music. With catchy hooks, and lyrics focusing on love and lost lovers, along with smooth production, Hooks By: DJ can immediately catch listeners' attention.
The fans may have planned to listen to one song by Hooks but his unique sonic ability leaves them wanting more, and they may end up listening to 10 more tracks by the artist. Each track written by Hooks By: DJ sounds different from the previous but holds onto similar production qualities, creating a cohesive layering that is pleasing to listen to.
Talking about his music style, Hooks states, "I want to tell a story that my audience can relate too. I want to paint a vivid picture in the minds of my listeners, the way I have imagined the song to be. Also, I want to inspire other songwriters to keep writing music and making their dreams come true."
Hooks by: DJ collaborates with many other artists and songwriters to allow them to show their talent. One of his latest songs 'Catch this Wave' features artists "Chris Hodges", and together, they have created some funky, groovy beats and impressive vocals that make the song stand out. With all the music that the artist has released so far, and many upcoming projects lined up for the near future, Hooks by: DJ seems to have a promising future.
All music by Hooks by: DJ is streaming on Spotify.com.
Media Contact
Company Name: Hooks by: DJ
Contact Person: Media Relations
Email: Send Email
Country: United States
Website: open.spotify.com/artist/34EJapTh5iNp0JxqZtLtIZ