Relax and doze off to a peaceful sleep with Cari Favole's ASMR inspired Mindfulness Podcast "Reading with Cari"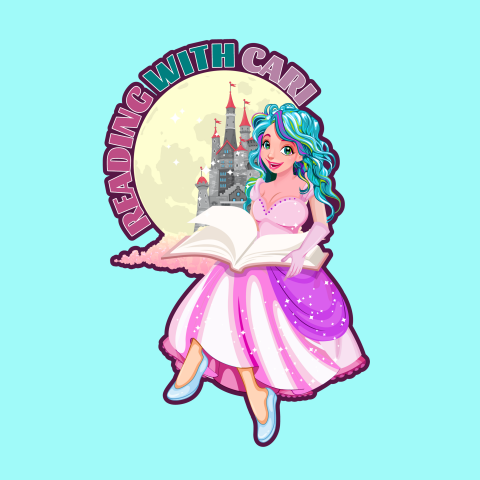 Sleep has become our enemy and sleepless nights are our new best friends. No matter how hard we try tossing and turning in bed, and switching positions all night, getting a good night's sleep has become an unknown concept to many of us. This is where a need for a good, soothing podcast arises. "Reading With Cari" is exactly what you have been looking for. It will help you calm down your nerves and sleep peacefully like you have no worries in your life.
Hosted by Cari Favole, "Reading with Cari" is a mindfulness-based storytime podcast. With the first episode airing on May 31, 2020, this podcast has a total of 16 episodes for now. The podcast consists of ASMR aspects, which are very beneficial to people who need to listen to something while falling asleep. Each episode begins with a breathing meditation to calm the listeners' anxiety, followed by a family-friendly story. Cari makes sure to conclude each episode with a closing thought so that you have something positive in your mind before dozing off to sleep.
The latest episode of the podcast "Reading with Cari" was released on June 17th, 2020, where the host, Cari Favole, narrates the popular story "Thumbelina" to her listeners. Other episodes of the podcast include the narration of different fairy tales like Cinderella, Beauty and the Beast, Sleeping Beauty, Little Red Riding Hood, and many others.
"I have earned a Bachelor's degree in Theatre with a focus on Performing Arts from the University of Georgia. While attending, I improved my voice-over talent by volunteering with the Reading for the Blind and Dyslexic organization, recording textbooks, novels, and other reading materials for the visually impaired" says Cari, elaborating about her knack for using voice modulation to make the stories in her podcast more effective.
Cari Favole is a Voice Over Artist and a certified Mindfulness-Based Cognitive Therapy Practitioner. Before starting the podcast, she discussed the benefits people will get while listening to it with a psychotherapist and holistic life coach. She makes sure that the podcast delivers enjoyment wrapped in satisfaction to the listeners.
Listen to the podcast "Reading With Cari" on Apple Podcasts, Spotify, and Stitcher.
Media Contact
Company Name: Reading With Cari
Contact Person: Cari Favole, Voice Over Artist
Email: Send Email
Country: United States
Website: www.carifavole.com