Inspiration Kills: Stream 'Legend of the Muse' on Amazon Prime
"Traditional folk tales are always a good source of inspiration for horror movies," wrote Screen Realm.
Los Angeles, CA – July 15, 2020 – Stream the fantasy horror 'LEGEND OF THE MUSE' on Amazon Prime today: https://amzn.to/3gLn6WR.
Writer/director John Burr's (Boots, The Last Kill) debut is the 13-time award-winning feature, LEGEND OF THE MUSE (aka MUSE), which has been released onto Amazon Prime.
As a slow burn, yet gripping psychological horror, LEGEND OF THE MUSE explores supernatural and mythological Irish influences, and illustrates how a mutual obsession is turned into a violent nightmare when a struggling painter is forced to choose between his morality and his muse.
"From cinematography to color grading, and finally atmosphere, the film really nails it," wrote The Horror Shots.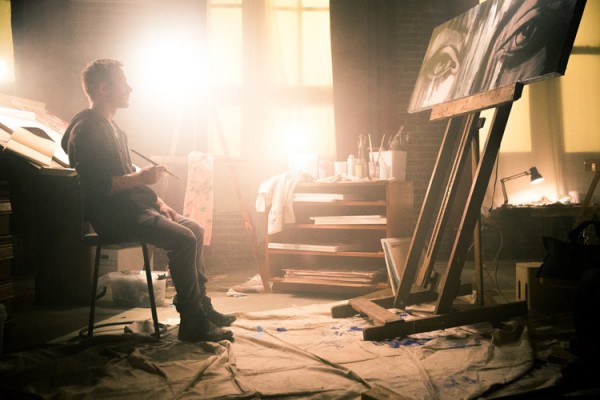 LEGEND OF THE MUSE is a twisted, haunted fairytale based on an Irish legend that explores the thin line between passion and obsession. Adam (Riley Egan) is a struggling painter longing to find artistic success, who also hopes to gain the affection of Maria (Kate Mansi) without her successful artist beau (Lou Ferrigno, Jr.) getting in his way. But Adam finally gets a shot at both when he encounters his true muse – a haunting, ethereal woman with a mesmerizing gaze called the Leannán Sí (Elle Evans) – he becomes utterly captivated, as his obsession seems to manifest her presence. With her by his side, Adam's artistic passion is ignited with help of local gallery owner Valerie (Jennie Fahn). Soon, Adam becomes trapped within a torrid love affair, realizing the intensity of her unwavering dedication, ultimately leading to violent chaos. With an upside down moral compass, Adam is forced to choose between his morality or his muse – his success and inspiration.
How far will the Leannán Sí go to protect her lover and can Adam live with her actions while maintaining his success? Or will Adam try and stop her when she begins to protect him from the ones he loves?
"Elle Evans, who plays the titular Muse, the spirit type creature called Leannán Sí, is just perfect for the role, from her mannerisms to her incredible beauty and confidence on screen, she stands out among the rest," continued The Horror Shots.
DarkCoast has released LEGEND OF THE MUSE onto Amazon Prime this July 2020. Get chills with the trailer here: https://www.youtube.com/watch?v=FkF27HbmP7A.
Leave your review for LEGEND OF THE MUSE on IMDB here: https://www.imdb.com/title/tt12317242/?ref_=fn_al_tt_1.
Starring Elle Evans (The Love Witch, Scouts Guide to the Zombie Apocalypse), who is also credited as the face of NYX Cosmetics and for starring in Robyn Thicke's "Blurred Lines" music video, LEGEND OF THE MUSE features talent from Lou Ferrigno Jr. (Teen Wolf), Riley Egan (All I Ever Wanted), Emmy-award winner Kate Mansi (How I Met Your Mother), Phil Abrams (Insidious: Chapter 3) and Jennie Fahn (Gloria Bell).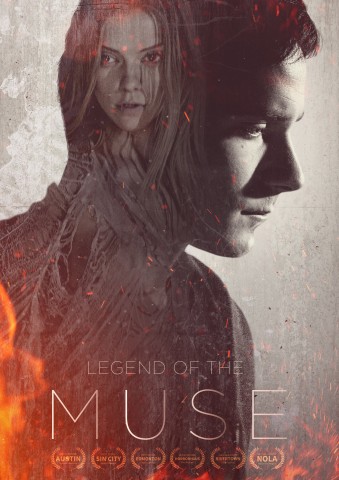 LEGEND OF THE MUSE (2020, 95 min.) Directed and written by John Burr. Produced by: Josh Mills, TJ Amato, Austin Sepulveda, Michael Smiy, Dan Amato. Editor: Ed Marx, Jeff Murphy. Cinematographer: Damian Horan. Original Music: Alexander Rudd. USA, English. Desert Wind Films, Watchmakers Entertainment, Manhattan Company Entertainment, DarkCoast.
Produced by: Desert Wind Films, Watchmakers Entertainment, Manhattan Company Entertainment.
DarkCoast is a horror division of TriCoast Entertainment:
A new home for story-driven American films, TriCoast Entertainment is a full service media company that creates, produces, manages and distributes unique and unusual entertainment. Bringing together filmmakers, distributors, financiers, and technologists, TriCoast Entertainment embraces change by redefining the production and distribution model for indie filmmakers.
Founded by: Strathford Hamilton and Marcy Levitas Hamilton.
Media Contact
Company Name: TriCoast Entertainment
Contact Person: Jenna Wilen
Email: Send Email
Phone: 3104587707
Address:11124 Washington Blvd.
City: Culver City
State: California
Country: United States
Website: http://www.tricoastworldwide.com