Fox Business Network's Elizabeth MacDonald signs with MindStir Media to promote her forthcoming children's book geared toward stopping bullying of children and assisting in ocean cleanup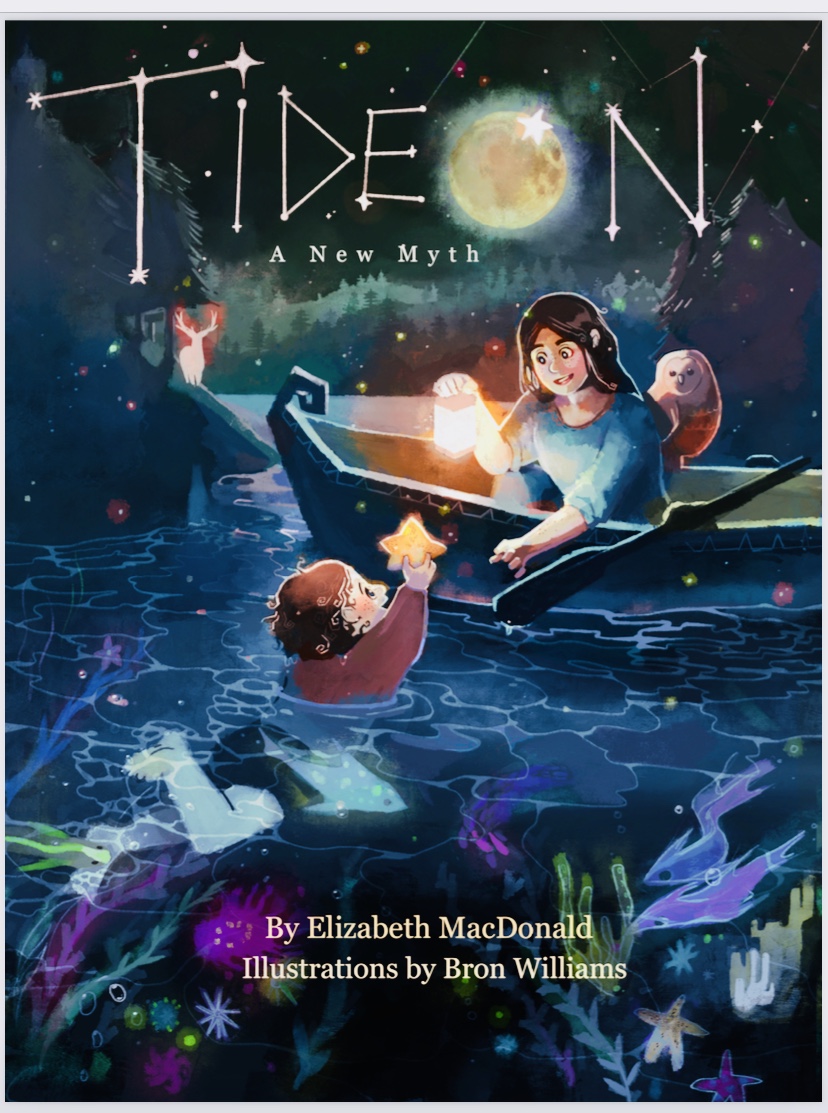 Elizabeth MacDonald, the anchor of The Evening Edit with Elizabeth MacDonald on Fox Business Network (FBN) and an award-winning journalist, has signed with MindStir Media to represent and promote her upcoming children's book, Tideon: A New Myth, to be released in October 2020. The book's proceeds will go directly to cleaning up the ocean in order to preserve the magic of ocean life.
"Elizabeth MacDonald is an incredibly talented journalist, author and host and I'm honored to be working alongside her as we raise awareness around bullying and promote ocean cleanup," says J.J. Hebert, bestselling author and founder of MindStir Media.
From the back cover:
Tideon is a little boy who doesn't fit in. His father doesn't even like him and the local neighbors think he's a misfit, too.
Until one day a bad thing happens that changes Tideon's life forever: A calamity brings a miracle that makes him ocean royalty. With the help of the goddess of the moon Diana, and Ayalon, her royal captain and giant stag, Tideon conquers the evil thrown at him and his mother Marina and takes his rightful place in the world.
You will want to immerse yourself in the world of Tideon, a world that will open your eyes to the magic around all of us.
Tideon: A New Myth by Elizabeth MacDonald and illustrated by Bron Williams will be available at Amazon, BN.com and other fine retailers where books are sold. To arrange an interview with Elizabeth MacDonald or to request an early review copy, please contact Maggie Kelly of MindStir Media at [email protected] or call 800-767-0531.
About Elizabeth MacDonald:
Elizabeth MacDonald is an award-winning journalist who has covered the markets, corporate accounting scandals, the IRS and taxes at The Wall Street Journal and as a senior editor at Forbes Magazine, where she created "The World's 100 Most Powerful Women" annual ranking, now widely tracked around the world. MacDonald joined the Fox Business Network (FBN) in September 2007 and is currently the anchor of The Evening Edit with Elizabeth MacDonald. Her debut book, Skirting Heresy: The Life & Times of Margery Kempe, was released in 2014 and received praise from Kirkus Reviews, The Library Journal, Catholic Library World, and The National Review, among others. Her play based on Skirting Heresy debuted in England in September 2018.
About MindStir Media:
MindStir Media is an award-winning publisher and book publicity firm founded and operated by bestselling author J.J. Hebert and recommended by Shark Tank's Kevin Harrington.
Media Contact
Company Name: MindStir Media LLC
Contact Person: Maggie Kelly
Email: Send Email
Phone: 800-767-0531
Address:45 Lafayette Rd Suite 181
City: North Hampton
State: NH
Country: United States
Website: http://www.mindstirmedia.com