Dr Mei Luo Releases New Scientific Research Book, "Research Studies In Organic & Organometallic Chemistry"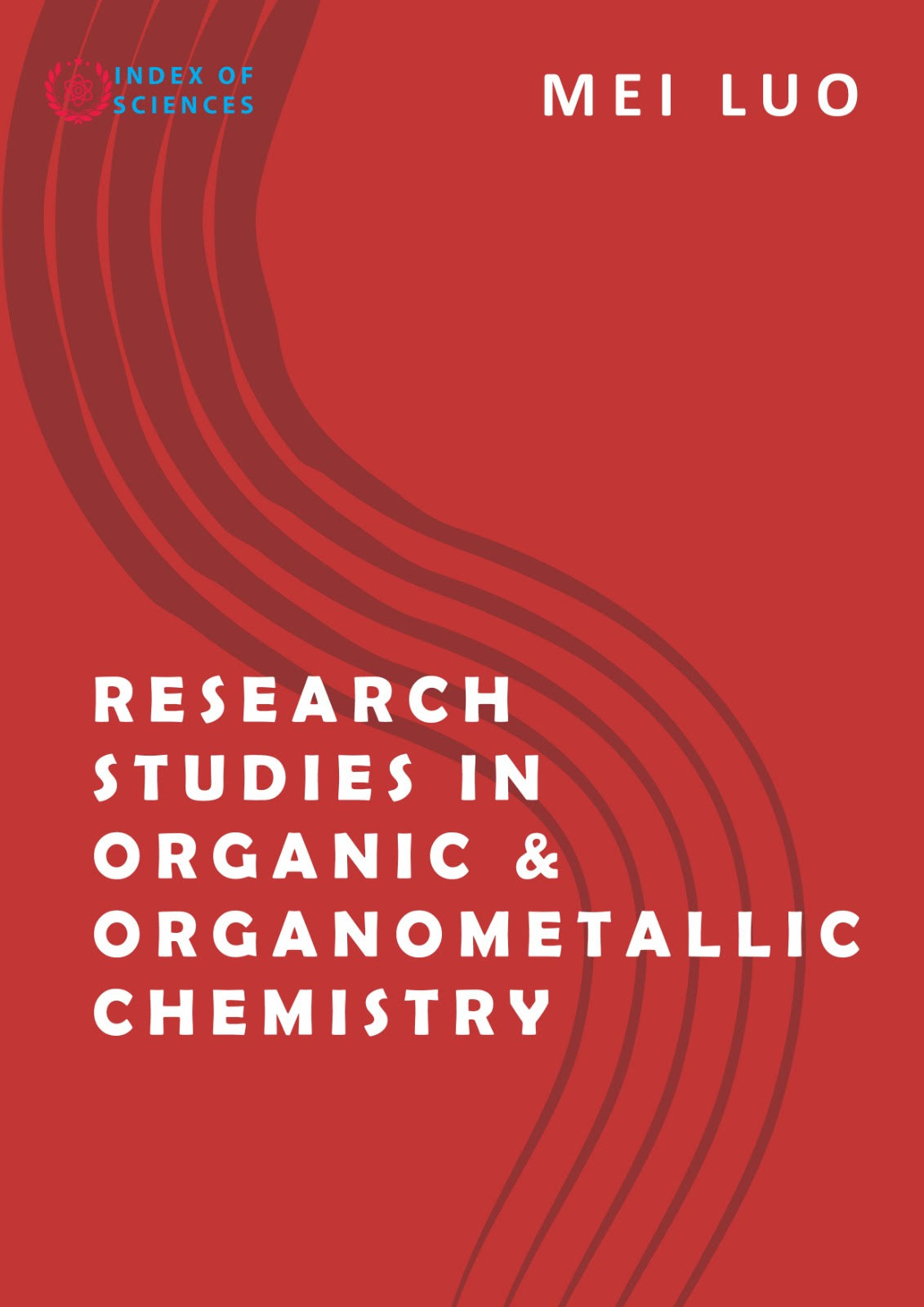 Dr. Mei Luo has released a book highlighting much of her scientific research entitled Research Studies In Organic & Organometallic Chemistry with Index of Sciences Ltd a U.K based Publishing house. It is a must read for anyone with interests in the field. Mei Luo's book is a refreshingly original take on innovation, and it displays her vision of possibilities for the next wave of organic chemisty. Dr. Mei Luo is at the forefront of cutting edge scientific and technological advancements, and the book is full of relevant findings and information.
The Studies & Innovations is a compilation of reports, essays, and plans ranging from organic chemsity and Organometallic Chemistry. Readers are sure to be intrigued and impressed by Mei Luo's latest release, as she delves into a vast realm of ideas and fields, and gives us insight into how a genius brain truly works.
Mei Luo's book aims to provide a comprehensive set of basic notes in a novel and efficient one-pot synthesis with specific reference to 2-Oxazolines from the Benzoylacetonitrile and simple one-pot synthesis of β- aminoalcohols and Salicylamide and 2,5-di-phenylhydrazine.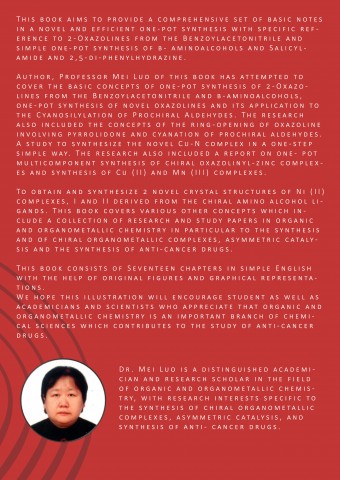 Author, Professor Mei Luo of this book has attempted to cover the basic concepts of one-pot synthesis of 2-Oxazolines from the Benzoylacetonitrile and β-aminoalcohols, one-pot synthesis of novel oxazolines and its application to the Cyanosilylation of Prochiral Aldehydes. The research also included the concepts of the ring-opening of oxazoline involving pyrrolidone and cyanation of prochiral aldehydes. A study to synthesize the novel Cu-N complex in a one-step simple way. The research also included a report on one- pot multicomponent synthesis of chiral oxazolinyl-zinc complexes and synthesis of Cu (II) and Mn (III) complexes. To obtain and synthesize 2 novel crystal structures of Ni (II) complexes, I and II derived from the chiral amino alcohol ligands.
This book covers various other concepts which include a collection of research and study papers in organic and organometallic chemistry in particular to the synthesis and of chiral organometallic complexes, asymmetric catalysis and the synthesis of anti-cancer drugs. This book consists of Seventeen chapters in simple English with the help of original figures and graphical representations.
Media Contact
Company Name: Index of Sciences Ltd.
Contact Person: Paul
Email: Send Email
Phone: + (44) 1442 78 1196
Address:Kemp House, 160 City Road
City: London
Country: United Kingdom
Website: https://indexofsciences.com