Bruce Lion's Impact: Global Leader in the Raisin Market.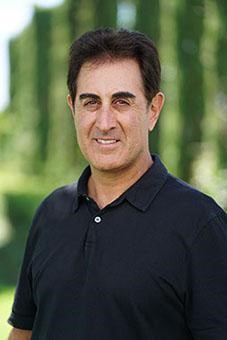 Lion Raisins was founded in 1903 and is considered California's oldest and largest independent raisin grower and processor.
In the 1970s, Bruce Lion began working with his brothers to continue building the family business. As part of the 4th generation they have worked tirelessly to expand and grow their business' impact on raisin growing and processing.
From 1903 to the 1970s, Lion Raisins was primarily focused on creating domestic ingredients and selling to retail markets. At that time, a majority of international sales were closed by brokers and traders in San Francisco or at the country of destination. With the global shift towards Globalization, Bruce saw the opportunity and made it a very high priority to expand Lion Raisins to become a major exporter. Before the age of emails, cell phones, laptops, or even computers — He worked tirelessly to navigate this newly expanded, global world. He spent countless hours at the library and collected information from phone books from around the world. From a landline, he connected with fruitful contacts in emerging markets. Before long, international clients were requesting samples and quotes daily from Lion Raisins. Bruce Lion's plan worked, Lion Raisins became one of the first major agricultural players in the world.
This aggressive, global strategy enabled Bruce Lion to begin buying and selling significantly more raisins. By opening up the export markets, communication between raisin processors and customers around the world began to strengthen, leading to lasting partnerships and relationships between the Central Valley and the rest of the world.
By the early '90s, demand for Lion Raisins grew so much that our company had to innovate the raisin production forever. Our Dried on the Vine (DOV) patented growing system expanded our production and processing to new heights. By the early 2000s, Lion became the largest independent grower and supplier of California raisins.
Video Link: https://www.youtube.com/embed/7ZDaHkPu5aE
After this tremendous success, Bruce Lion and his brothers designed a state of the art processing facility in Selma, California. Since 1999, this facility has been Lion Raisin's headquarters for operations. The equipment within this processing facility is constantly being upgraded to meet stricter Food Safety and Cleaning requirements. In fact, the equipment in this facility is not only upgraded to meet new safety regulations, but it's constantly upgraded to meet customers' growing demands for customization. Under Bruce Lion's leadership, Lion Raisins will be able to meet ever-increasing demands from its customers with the same guarantee of safety and cleanliness that we all enjoy.
Founded in California over 115 years ago, Lion Raisins has led the way for agriculture facilities in the Central Valley to enter the global market. Bruce Lion and his brothers led that charge — innovating raisin cultivation and exportation forever.
Media Contact
Company Name: Lion Raisins
Contact Person: Bruce Lion
Email: Send Email
Phone: 559-834-6677
Country: United States
Website: Lionraisins.com