FIN Compliance Selected for NewChip Business Accelerator Program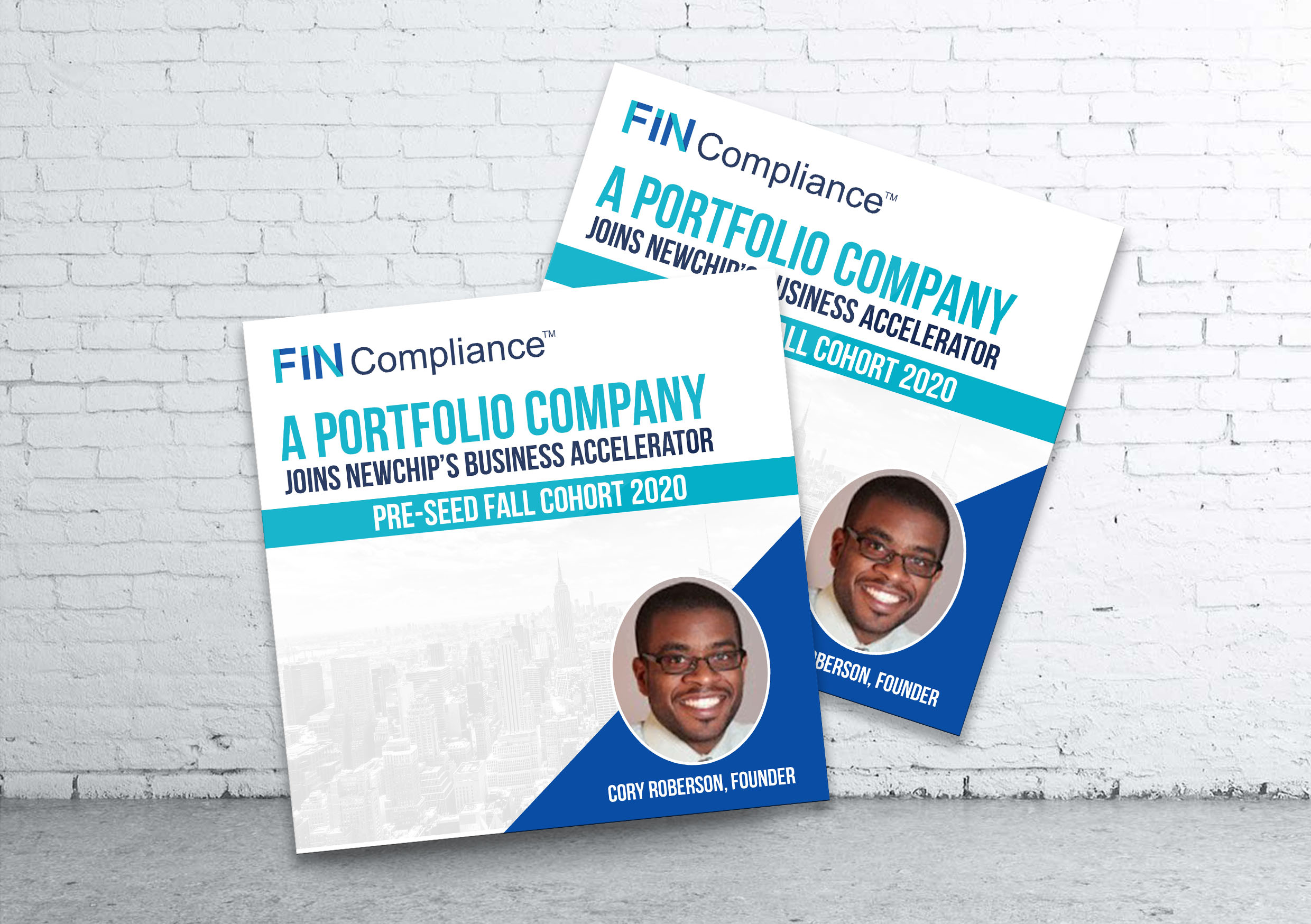 August 11, 2020 – FIN Compliance, a provider of systems for conducting regulatory reviews and managing compliance tasks is pleased to announce that the company has been selected to take part in the NewChip business accelerator program.
FIN Compliance offers compliance and review services for investment advisors, broker-dealers, and financial planners. Some of its leading products include: RIA Review, a compliance management software, B-D Review, a software for hybrid RIA's and broker-dealers, FIN Lancer, a business management tool, and FIN Ventures, a startup consultancy.
The pre-seed stage NewChip accelerator program begins August 11, 2020. The 3-6 months' program will also include a Graduation Demo Day, Startup Expo and has a bi-weekly coursework commitment with Mastermind sessions. The focus of the program will be to raise funds up to $1M and generate an equal amount of revenue.
"We are delighted to have been chosen for the NewChip accelerator program and aim to make the best out of this learning period," said Cory Roberson, Founder, FIN Compliance.
The NewChip accelerator program is competitive to get into, with less than 10% making it from over 500 applicants for each cohort. This is thus a very coveted achievement for FIN Compliance.
Founded by Cory Roberson, FIN Compliance offers a portfolio of all-in-one consulting, compliance, business and task management tools. Clients using the software save on time and effort with access to regulatory resources with just a single login, along with exclusive tools for principals, CCOs, staff and consultants.
The FIN Compliance team looks forward to achieving positive outcomes from the accelerator program for rapid business growth in the near future.
For more information, please visit: www.FINcompliance.io
Media Contact
Company Name: FIN Compliance
Contact Person: Cory Roberson
Email: Send Email
Country: United States
Website: http://www.FINcompliance.io