International DJs, Asi Vidal and DJLO teams up for an immense debut on Rhino Star Records titled "L.A." featuring anthemic, EDM-flavored vocals and brass-inspired synth leads.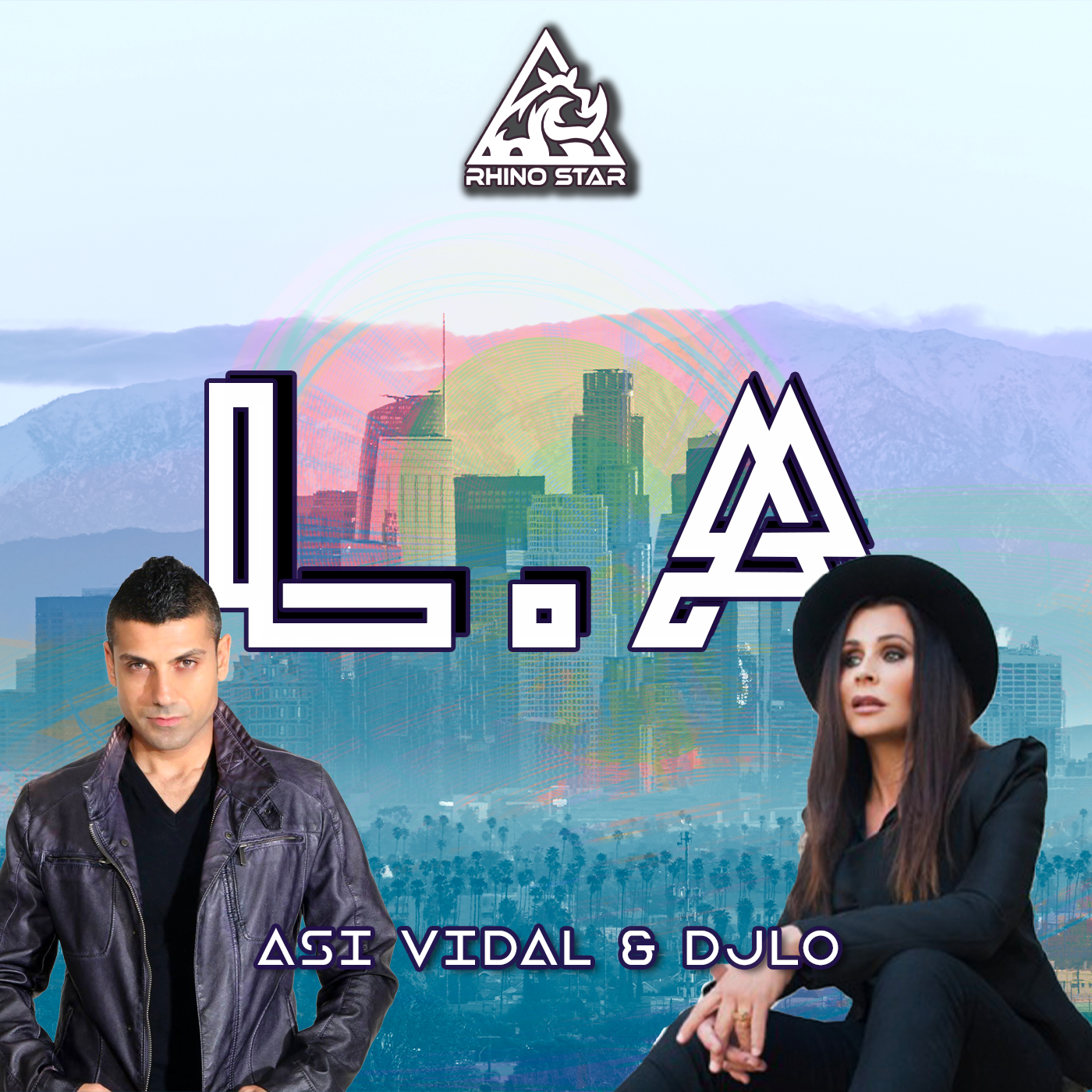 Global talents Asi Vidal and Lorenza DJLO Calamandrei has teamed up for an immense debut on Rhino Star Records titled "L.A." Featuring anthemic, EDM-flavored vocals, and brass-inspired synth leads. This track represents the perfect combination of both artists' distinct sonic styles.
Going in the feel-good and more atmospheric direction with this song, they created something unique and fun to dance to, "We could be anything" say the female top-line with an assertive favorable spirit, Giving inspiration to young artists where ever they are as they reinforces the message with glowing notes of rhythm that elevate and uplift like the sun.
This song is a bright interpretation of Summer dance tune infused with a punchof a Big-Room EDM sound when the beat drop. Asi Vidal and DJLO has proven their talent and diversity with past releases in different genres through their music, but this one is definitely a big mile stone for both.
Asaf Vidal Vanunu, better known as Asi Vidal, is an International D.J, producer, and re-mixer of dance music. Whether it's 1000 fans at the recent club party, or beach full of ravers locked in the groove hours into his sets, Asi Vidal creates moments. And that's why when you look out over his crowds, you see smiles and hands shaped into heart signs. Speaking about his craft, Asi Vidal said: "I give people a night to remember, and they love me for it. What I'm trying to do — in my DJing and my production, is to share emotion and excitement. When I'm making music in the studio beside the sound, I'm looking for the feel, the rhythm, the groove".
Asi Vidal has DJ'ed at premier venues all over the U.S.; On top he hosts a radio show called "Electro Club", which is running for 8 years in a row with tens of thousands of listeners tuning into his 1-hour selection of Electronic Dance Music, every month. Asi Vidal does not see his work as being done. "Creating Music, helping producers and making people dance is my life".
Lorenza Calamandrei, aka DJLO is an International DJ, Producer and Songwriter, She is known to the world as one of the most creative D.J and producer.
DJLO was born and raised in the cultural richness of Florence, Italy. Her accomplished composer's music is currently featured on several national, and international T.V. shows for networks such as E, Style, and NBC. She also worked with RZA / Wu Tang Clan on the groundbreaking album Bobby Digital on V2 Records.
Lorenza latest soundtrack is Seven Women Soundtrack. A movie by Yvonne Scio following the inspirational journeys of Fran Drescher, Bethann Hardison, Rula Jebreal, Rosita Missoni, Patricia Field Susanne Bartsch, Alba Clemente, On SkyArte and Sponsored by Bulgari.
Make sure to listen and stream "LA" by Asi Vidal and DJLO, Released August 6 on Rhino Star Records.
Media Contact
Company Name: Rhino Star Music
Contact Person: Asi Vidal
Email: Send Email
Phone: 1-949-394-2572
Country: United States
Website: rhinostar.net