Natural Wraps Launches The Wypeez Mum and Baby Club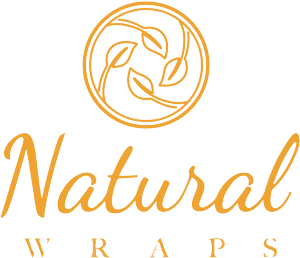 Leading UK providers of branded wax wraps, Natural Wraps, announce the introduction of the Mum & Baby Club for Wypeez, their washable, 100% soft cotton baby wipes.
Natural Wraps is staying true to the goal of delivering top-of-the-line all-natural eco-friendly baby wipes to as many families as possible across the United Kingdom and other parts of the world with the introduction of their Wypeez Mum & Baby Club. Wypeez are washable, 100% soft cotton baby wipes made from natural ingredients that are soft and gentle on the baby's skin.
A recent report published by the Water UK revealed that wet wipes cause about 93% of blockages in UK sewers, with 5,453 wet wipes recovered from 116 Square metres of the Thames in April 2018, leading to an estimated sewage clogging cost of around £100 to 200 million yearly. Authorities are putting efforts in place to reduce the menace, with a spokesperson for the Department of the Environment revealing that manufacturers and retailers of wet wipes are being urged to ensure labelling on packaging is clear on the proper disposal of used wipes. However, more needs to be done to save the environment without compromising the joy of the parents and their little ones, which is where Natural Wraps is looking to make a difference with the launch of Wypeez and subsequent introduction of the Mum & Baby Club.
Wypeez can save up 65% on costs during a six-month period as compared to disposable wipes, with the Mum & Baby Club subscription options helping to save even more. Wypeez includes the Storage Bag, 60 wipes and a wash bag, with refill packs of 60 wipes that can be purchased or repeated by subscription. The storage bag, wash bag and wipes are completely biodegradable and compostable when users are finally finished with them. There are also disposable bags for users who choose to dispose of the wipes.
The washable baby wipes are made with 100% cotton to deliver a soft and gentle feel on the baby. The storage and wash bag are also made of 100% cotton and coated with a mixture of protective beeswax, natural resin, and oil, to make them biodegradable and compostable.
One of the unique features of the Wypeez wipes is that they come dry, giving users the option to choose what they wish to use to moisten them – plain water, a solution of water, baby shampoo and baby oil or water and a few drops of essential oils, as desired. Consequently, babies are not exposed to harmful chemicals that often lead to skin irritation and other such issues.
For further information about Wypeez and other solutions from Natural Wraps, visit – http://naturalwraps.co.uk/.
Media Contact
Company Name: Natural Wraps LTD
Contact Person: Ryan Brown/ Duncan Smith
Email: Send Email
Country: United Kingdom
Website: https://naturalwraps.co.uk/