"Arab For Israel" by Nail Zoabi, the Arab-Israeli-Muslim educator, in days of terror attacks, is calling for peace on both sides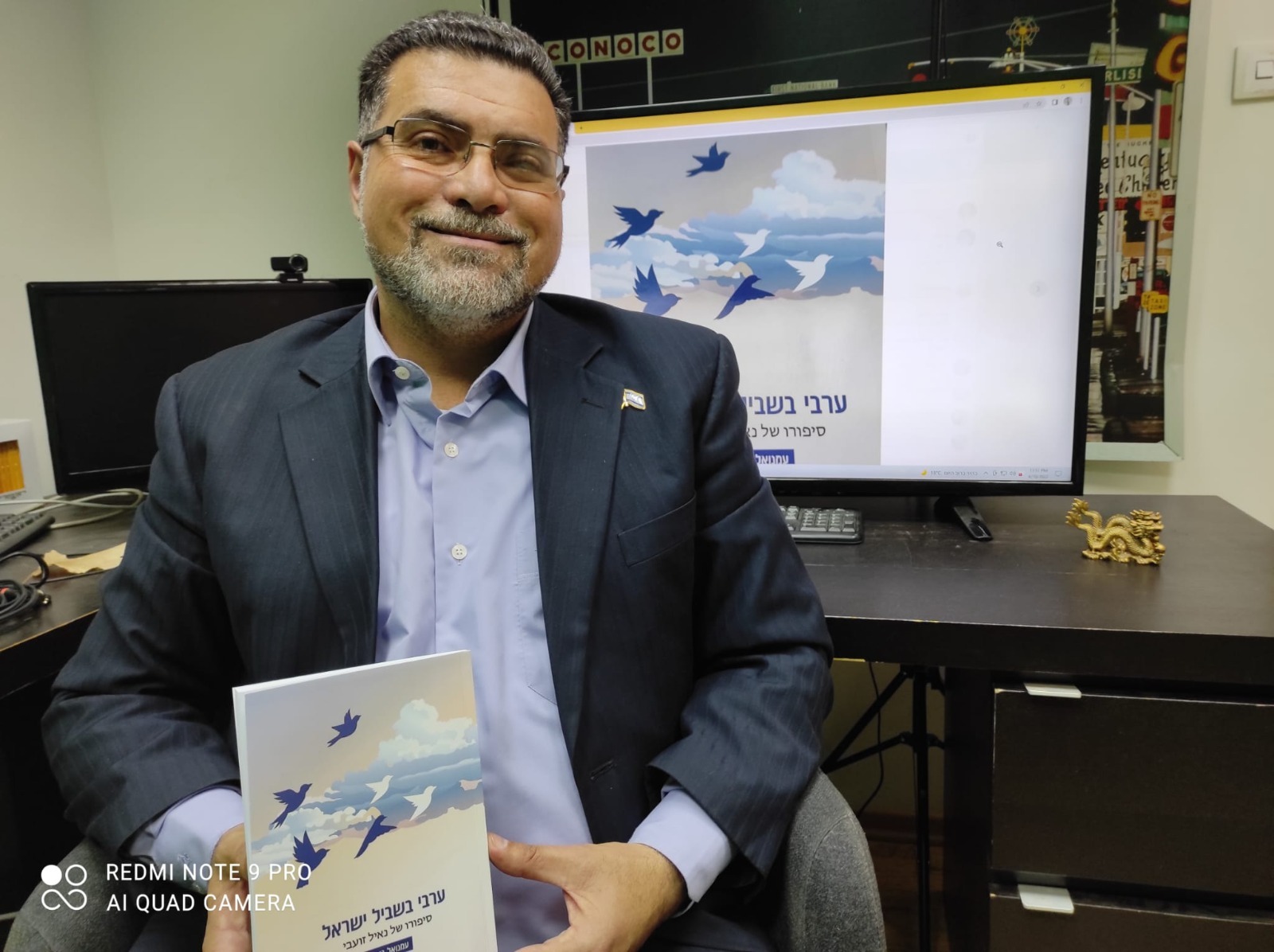 The book is being published these days in Hebrew in Israel and tells a fascinating, honest human story with an intriguing angle about Zoabi's interesting life within the arab and jewish community and our society.
The first Muslim designated minister to be honored on former Israeli Prime Minister Benyamin Netanyahu's list for the Knesset is publishing a new book featuring intriguing revelations from his amazing life story followed by Contento Now international publishing led by Natanel Semrick, with a unique branding journey, online and offline.
"Do not believe the lies, believe the connections," Zoabi told us at the end of our interview with him as a message to the general Israeli audience, a call for coexistence, Jews and Arabs alike.
Nail Zoabi, an educator in his being and soul, served as an important staff member at the Tamra Elementary School and the Afula Teachers' Union for decades.
Zoabi defines himself as a "proud Arab and Israeli," and believes that these definitions live side by side in peace. He always made sure to hang proudly and wave the symbols of the State of Israel in his school, with full belief that living together in Israel is the only option.
Former Prime Minister Benjamin Netanyahu visited his school at the start of the 2016 school year. Five years later, on February 4, 2021, Netanyahu announced that Zoabi would be given a reserved seat on the Likud's Knesset list ahead of the 24th election and that Zoabi would be appointed Minister of Arab Society in the Netanyahu government, if elected.
Zoabi was hosted at the Contento Now e-tv studio and told us about one of the most powerful moments of his life: "The day after the Oslo Accords in a spirit of peace, brotherhood and peace, while decorating the school in the colors of hope, I learned of a horrific attack in Afula.
Zoabi, a Muslim-Arab-Israeli educator, shared with us the difficult feelings of hearing the expressions of racism in his environment after the attack in Afula and how he dealt with them as a senior educator in front of the children of the Muslim school whom he faithfully served for over 20 years.
"Arab for Israel", Nail Zoabi's new book published with "Now we can" publishing and written by Emanuel Ben Sabo.
Feel free to watch the full interview in Hebrew at the following link: https://bit.ly/3KtiEex Also, join Nail's facebook community: https://bit.ly/3ELSS3c
To contact Nail Zoabi, the author, the lecturer and the great guest for your next interview please call: [email protected]
Media Contact
Company Name: ContentoNow
Contact Person: Netanel Semrik
Email: Send Email
Phone: +972-3-5616666
Country: Israel
Website: https://www.kef-kochavim.com/