Hip Hop and rap artist Dev Structures drops new hard-hitting album "RevZer0"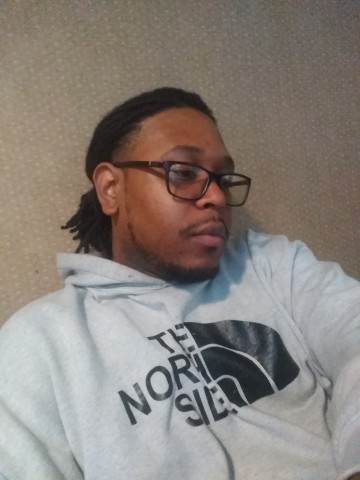 Dev Structures is a talented new artist to watch out for in the Hip Hop music scene. He is bringing a hard-hitting flow, groovy rhythms, and impeccable songwriting into his latest album "RevZer0", featuring eight astounding tracks titled Shades, My Own Thang, What you mean, Diskotek, Atmosphere, Addict, Falling dead presidents, and Sixto's theme.
The album now available on Soundcloud, is based on construction and design terminology; Revision 0 (Zero) usually refers to a set of construction documents (blueprints) that are issued for construction. It's the perfect metaphor to depict the focus of the album on the 'deconstruction' of Dev's life, how he started out carrying the American dream in his eyes while battling addiction and adversities of life.
"Music has been a bit difficult to pursue, mostly due to my mental health condition. I was diagnosed with paranoid schizophrenia in 2017. I'd work on music, just to convince myself that it's not worth pursuing. I started using drugs and failed terribly in my relationships. I was hopeless, aimless, and drowned in a river of misery," states artist Dev Structures talking about the difficulties in his life and how it affected his musical journey.
Inspired by the likes of Blink 182, Queen, Thrice, and especially Wiz Khalifa, Dev started creating music that is deep-rooted in Hip Hop with few elements of alternative music. Dev further adds, "Honestly if it weren't for Wiz Khalifa, I'd never take a personal interest in pursuing music. It was his music that demonstrated to me the power that music can have over the masses and how influential having that platform can be."
Born in the Bronx, Dev started making music in 2010, after he was left speechless at a Wiz Khalifa concert where he played "Black and Yellow", as the crowd began to roar and a collision of voices came together like a wave. Experiencing this moment transformed his idea of music and as he went home, he created his first rap on a microphone. Dev released his first mixtape "Masters of the Universe" in 2010 followed by two other mixtapes "82 Lincoln" and "Chocolate Soy Milk" before taking a break from music.
Dev believes that he might not be the greatest singer but knows how to hold a note and deliver smooth-flowing vocals. Using his difficult experiences in life as inspirations for his lyrics, Dev is able to connect to his fans and anyone who has been through some difficult times in their life. "I'm schizophrenic, and that ultimately affects the relationships in my life, my views on religion, society, and by proxy, design, the living environment, and my approach to music. If life were a video game, it feels like I'm playing on the hardest difficulty level," states the artist.
Listen to Dev Structures latest mixtape on Soundcloud.
The project is now available on all streaming platforms.
Instagram: https://instagram.com/DevStructures
Twitter: https://twitter.com/DevStructures
Media Contact
Company Name: Dev Structures Music
Contact Person: Dev Structures
Email: Send Email
Country: United States
Website: soundcloud.com/devstructures/