Saudi Model Khaled Muhammed Almulhim is Rising in Popularity Charts
June 27, 2020 – Khaled Muhammed Almulhim is among the few models to emerge out of a liberalizing Saudi Arabia. Only 31 years of age and single, this Saudi model is going places with rising popularity in social media and modeling circles in the Gulf countries.
Khaled was born in the home town of Aahsa in Saudi Arabia. He studied for a Bachelor's degree with Finance as a Major, and then went on to work in Alkhobar. He worked at various banks, hospitals and universities as an administrator, handling their finances.
Not content with his existing career, Khaled also kept pursuing his dream of becoming a model. He began working with some cameramen and posted his photos on Instagram. The photographs turned out to be a huge hit and received a lot of likes and comments. Upon receiving several calls from Gulf countries for doing commercials, Khaled took the next step and became a professional model. At the height of his fame, he won the 'Man of the World 2018' title in Dubai.
Saudi Arabia is a challenging country for entering the modeling field. The cultures and traditions do not readily accept this business. More recently, the country has decided to open up to the world, and thus there are many opportunities in the modeling world. Today, Khaled feels free and receives full support and blessings from the Kingdom.
According to Khaled, a career in modeling requires influencers, marketing agencies and takes some effort to generate fame. One has to be perfect in specific things, do everything as it should be. For example, when you are modeling for clothes, you need to show how wonderful they are and convince people.
Khaled has had good experiences modeling for various companies. Some of the memorable ones include Toyota, Saudi Telecom Company, Geely Motors, etc. Has worked with companies from many different countries, and has contracts with marketing companies for business growth as an influencer. Khaled also owns a laundry business.
"My inspiration came from observing Indian actors. They have almost the perfect body and have great characters. If you want to be a model, then you need to work on your charisma and the physical body. You should be perfect from inside and outside," says Khaled Muhammed Almulhim.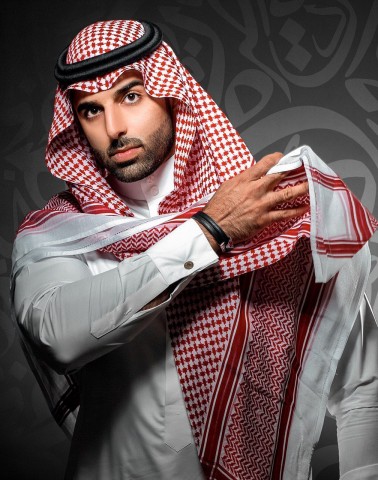 Khaled has been a globe trotter too, and has been to many countries beyond the Gulf world, such as Lebanon, Turkey, Germany, Indonesia, Malaysia, etc. He loves sports clothes and the Saudi costume (thobe, shemagh). In his free time, he loves to watch Apple TV, Netflix, going to the gym, and spending time with family and friends.
In the future, Khaled aims to become a well-recognized international model and work with big and globally famous brands.
Follow Khaled on Instagram: https://instagram.com/khaled_mulhim88?igshid=uu7ep7h70i83
For more information, use the media contact outlets below.
Media Contact
Company Name: Goodway Group
Contact Person: Joss Mooney
Email: Send Email
Phone: 877-274-9881
Address:261 Old York Road, Suite 930
City: Jenkintown
State: PA
Country: United States
Website: https://instagram.com/khaled_mulhim88?igshid=uu7ep7h70i83