Younglanes Amazon Appeal Services Gets More Than 300 Amazon Sellers Reinstated in September After Account Suspension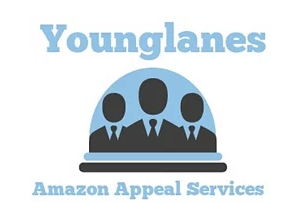 October 7, 2020 – Good news for Amazon sellers. Younglanes Amazon Appeal Services is pleased to announce a string of services to help Amazon sellers deal with simple and complex marketplace problems like account suspensions, Intellectual Property Complaints, Paypal Limitations, and just about every issue imaginable.
Since its inception, the company has been an effective helping hand for eCommerce sellers facing account suspension. In September alone, Younglanes have reinstated over 300 Amazon sellers and 100 eBay Sellers which is major proof of the company's success.
Collectively Amazon and eBay have about 10 million sellers between them. With huge seller traffic, these platforms turn to robots and automated processes to enforce law and order between them, sellers, and buyers. These automatic measures often result in suspended accounts, order defect conflicts, Seller Code of Conduct violations, and many more. However, sellers are not always at fault. Sometimes, these robots and algorithms are triggered falsely. Inauthentic complaints, false reviews, bad publicity, and even mistakes from Amazon or eBay can result in account suspension. This is often a nightmare for sellers on these platforms, but not anymore.
Younglanes has pledged its services to help sellers find quickfire solutions to such problems. They have earned a strong reputation for getting Amazon Seller Accounts Reinstated. Not just that, the company extends its services to resolving issues of Intellectual Property Complaints, Buyer Complaints about inauthenticity, and even PayPal limitations.
Over 100 Amazon sellers have come forward to express gratitude at getting their problems resolved via Younglanes Amazon Appeal Services. In September 2020, the company's seller's support achieved phenomenal success after getting over 300 Amazon sellers and 100 eBay sellers reinstated.
The most popular case involved DataVision Computers whose Amazon account was suspended on grounds of buyer complaints involving inauthentic goods. DataVision receives almost 20 million from sales on Amazon. With the intervention of Younglanes, an Amazon lawyer was employed and DataVision had its account reinstated in 24 hours.
Speaking about the incident, CEO of DataVision Computer Video Susan Armendy said, "Younglanes Amazon Appeal Services immediately addressed our account problems using contacts within Amazon seller performance. Younglanes Amazon Appeal Services are the best in the business helping us get reinstated within 1 day."
DataVision is not the only lucky company to have been on the receiving end of the services offered at Younglanes. Others include Alice Macant Office Supplies whose ASINS were reinstated, "All ASINs reinstated, so grateful for your service heading into Q4. Thank you for all of your assistance and help with my account." Myron Vandeusen's suspended account was reinstated after 2 days in September. Also, there was Janice McCollum who got her account reinstated on September 13th.
Younglanes Amazon Appeal Services was set up to be a quick and affordable resolution center for Amazon sellers. The company, with its team of experienced and skilled professionals, interact directly with Amazon Seller Performance representatives to get suspended accounts reinstated within 24-48 hours.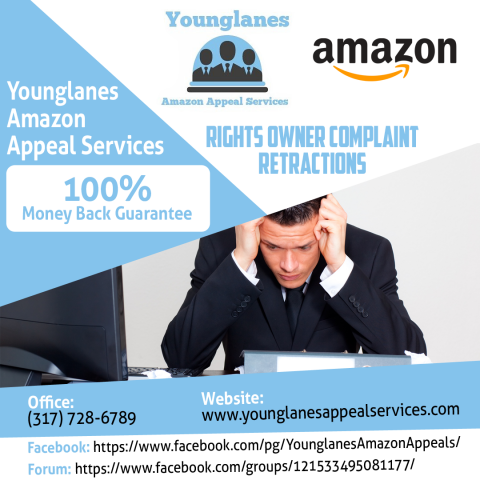 For more information: https://www.younglanesappealservices.com/
Facebook: https://www.facebook.com/pg/YounglanesAmazonAppeals/
Amazon Suspension Forum: https://www.facebook.com/groups/121
Media Contact
Company Name: YoungLanes Amazon Appeal Services
Contact Person: Media Relations
Email: Send Email
Phone: 3177286789
City: Los Angeles
State: California
Country: United States
Website: https://www.younglanesappealservices.com/