LGBTQ+ Poetry Author, Isabel Scheck, Honored as a Finalist in International Book Contest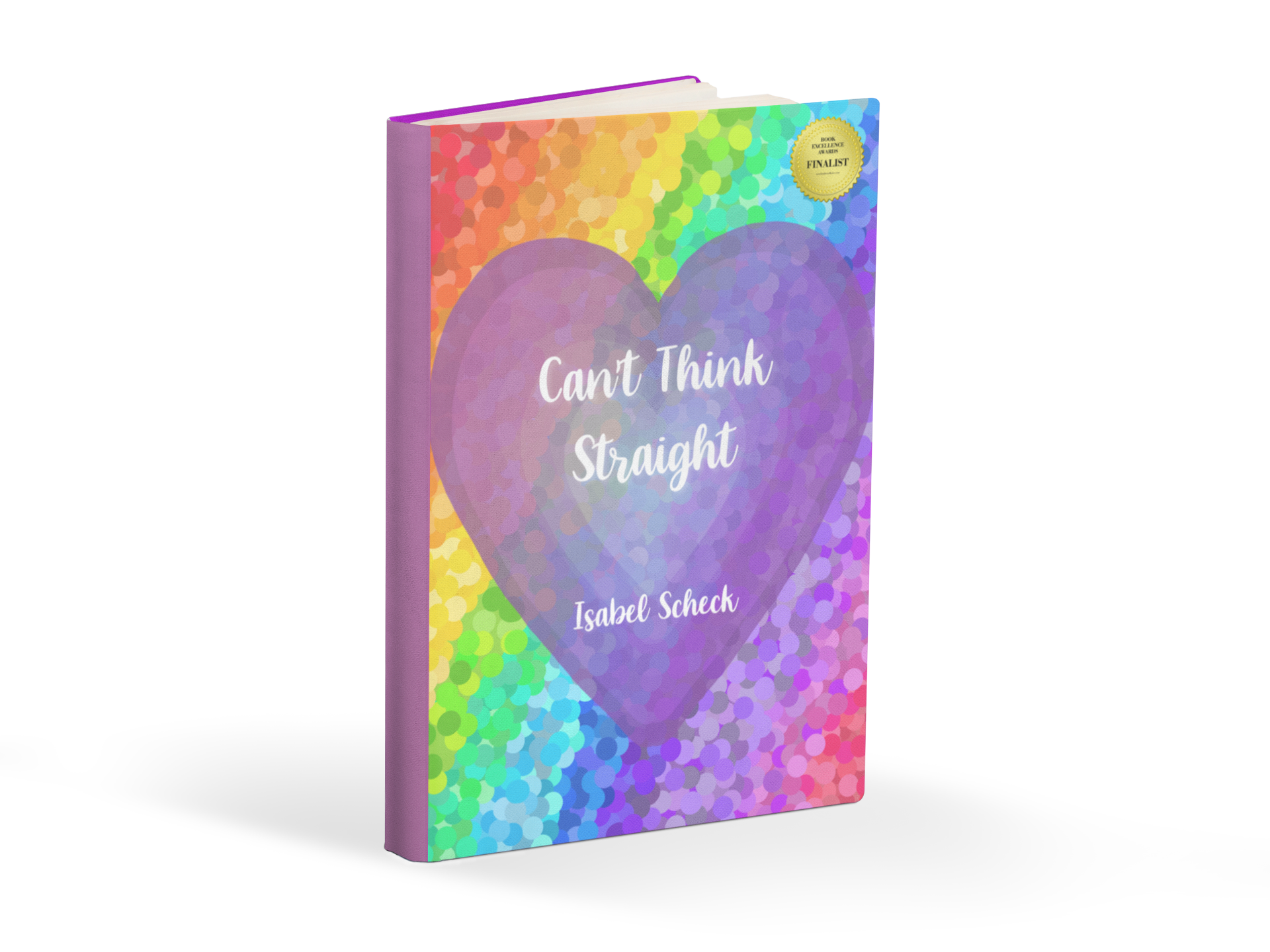 The international book award competition recognizes Can't Think Straight for its excellence in writing, design and overall market appeal.
Can't Think Straight by Isabel Scheck is a fervent collection of 35 poems, directed at those of a female persuasion. For gentle girls, colorful girls, pretty girls, sweet girls, empowering girls, underestimated girls, and girls that aren't what they seem—this collection explores what it would be like to love and be loved by any type of woman.
Can't Think Straight was named a Finalist in the Poetry category of the 2022 Book Excellence Awards. The international book award competition recognizes books for excellence in writing, design and overall market appeal. The competition celebrates both independent and traditionally published authors in over 100 countries around the world.
"I was very surprised to see that my book was a finalist in the poetry category!" says author Isabel Scheck. The poetry collection captures every aspect of love, from that first meeting, with nervous stammering, desires for intimacy and the fear of standing on the brink of such powerful emotions, to an established relationship with the comforting sense of joy and contentment that closeness brings. "My aim is to spread positivity about LGBTQ+ and queer relationships and people," says Scheck.
Can't Think Straight examines the possibilities relationships bring, intermingling the what-ifs of diverse scenarios surrounding hobbies and actions, hopes and fantasies, gestures of kindness and dreams for the future. A must read for fans of diverse collections of poetry, readers will be uplifted with stirring phrases that cause the heart to yield to the ephemeral, and universal, concept that is love.
The book has received positive reviews from some of the most well-renowned authors, journalists, and reviewers around the world. Natalie Soine writes, "Can't Think Straight is an absolute delight to read…Isabel Scheck captures the emotions we all go through when falling in love and being loved in return. Reading this book will have the reader thinking about what really makes them happy in their relationship…in an ideal world, we would have everything that we want and need – if only we knew what we wanted and needed in the first place."
Can't Think Straight is available for sale on Amazon, Barnes & Noble and other online bookstores.
About the Author
Isabel Scheck is a multi-talented artist and the author of several books in fantasy, poetry and romance genres. At only 24 years old, Isabel's work has received glowing five-star reviews and awards from literary organizations around the world. In her daily life, Isabel works with children, which she adores, but also loves to draw and write. She uses experiences and images as a source of inspiration for her writing. Isabel comes from England, but lives in Switzerland. To connect with Isabel, please visit: https://www.lulu.com/spotlight/isabelscheck
Connect with Isabel Scheck:
Facebook: https://www.facebook.com/ThePoeticQueen97
Twitter: https://www.twitter.com/IzzyS97
Instagram: https://www.instagram.com/Isabels_artwork
TikTok: https://www.tiktok.com/@isabels_artwork
Media Contact
Company Name: Author News Network
Contact Person: Media Relations
Email: Send Email
Country: United States
Website: authornewsnetwork.com