Kenny Tiller's Art of the Hustle Named Among Finalists at the 17th Peachtree Village International Film Festival
Award-winning television series, "Art of The Hustle," makes the list of finalists at the 17th Annual Peachtree Village International Film Festival in Atlanta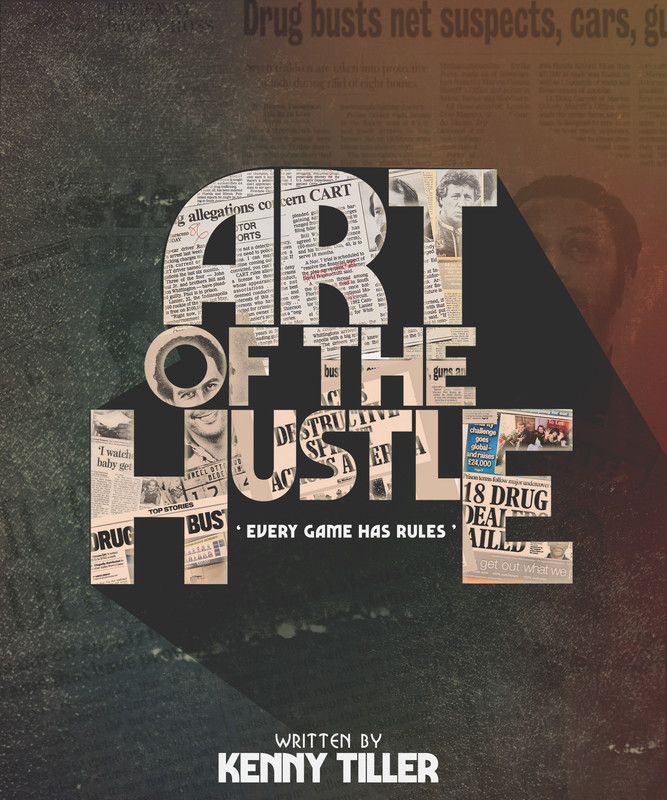 Talented filmmaker, Kenny Tiller, has added another feather to his hat as his new project, Art of The Hustle is set to be screened at the Peachtree Village International Film Festival. The TV series follows the storyline of a college basketball star who found himself deep into criminality after he went undrafted due to his social beliefs.
"Film lovers are assured of thrilling action, stimulating dialogues, heart-wrenching scenes, and a mix of interesting personalities in the Art of the Hustle which is an accurate representation of contemporary society. In addition, the treacherous workings and the unspoken rules of the underworld as displayed in this stellar body of work is a timely word of caution to youngsters who are drawn by the glossy façade of a life of crime."
Kenny Tillers offers an amazing blend of action, suspense, and drama in Art of The Hustle, as the cartoonist and actor make his directorial debut addressing real-life topics with the goal of provoking life-changing conversations. Art of The Hustle will screen on Saturday, November 5th at 10 am. The location for the 2022 PVIFF is the Hyatt Regency Hotel (Perimeter) in Atlanta, GA, as organizers continue to give filmmakers and other stakeholders in the film industry a platform to showcase their craft.
The Art of the Hustle series features notable actors, including Parallel Protection actor, Jarric Tucker, who plays the athletic talent Michael, Kenny Tiller as street smart Rick, Tim Meadows as Bull, and Nykol Harris as Jada, alongside a host of other prominent and budding talents. Director of photography Mark Ragunton, editor Fawzi Yahya, composer Andrew Asemokai, and head of hair and makeup design Alfena Norell make up the core creative team, delivering a range of exciting scenes and looks.
Kenny Tiller is already carving a niche in the industry, with the Louisiana-born and Atlanta-based creative winning the Hollywood Gold Award for Web/TV Series for Art of the Hustle. He has also been featured in films such as "These Mean Streets," "The Deal," and "SLICE." His in-depth desire to create compelling and award-winning narratives that focus on raising awareness about social issues and mental health is a feature that stands him out in the industry.
For further information about Art of the Hustle and other works from Kenny Tiller from the stables of Rushmore Films, visit – www.rushmorefilms.com.
Media Contact
Company Name: Rushmore Films
Contact Person: Kenny Tiller
Email: Send Email
Country: United States
Website: https://www.rushmorefilms.com/