Yuukke, a Global App for Women by Women, Honours Nine Exceptional women for their pioneering work
Yuukke, a global app-based ecosystem for women by women, conducted its first ever "Unleash You Exceptional National Women Talent Awards" event at the Madras Management Association Auditorium on 15th October 2022 in Chennai. The Unleash You event will be held every year.
The awards ceremony was held to honour and recognise outstanding achievements of enterprising women across India and also announce the winners of the National Talent Contest conducted in August 2022.
The awards ceremony brought to the fore nine exceptional women for their pioneering work in respective fields from Arts to Space Research to Films. The awardees are: Srimathy Kesan, Founder and CEO, Space Kidz India; S. Aishwarya, Singer, Producer and Model; Bhargavii Mani, Brand Auteur, Strategist, Designer & Photographer; Kripa Dharmaraj, Mrs India Global and Founder, KD vs KG; Narmadha Veni, Art Director & Actor; Rakhi Kapoor, Co-founder, Derby and Founder, DWI Maternity Studio; Shalini P, Founder, The Vegenator; Sharadha G, Founder, Ahaana Photography & Smiley Media; and Capt. Soniya Jain, Pilot, Air India.
The National Talent Contest saw many participants across the country. They showcased their talent under eight categories: Art, Music, Dance, Martial Arts, Tech Talent, Theatre, Comedy and Best Out of Waste.
Senthamarai Gokulakrishnan, the founder and creator of Yuuke said, "The Unleash You is a platform to mobilise and encourage more women to enter into various fields of endeavour. We have seen that there is an immense untapped potential among Indian women who can contribute immensely if given the right opportunity."
She further added, "We want to create a world that enable women to unlock their full potential and step into their true power!"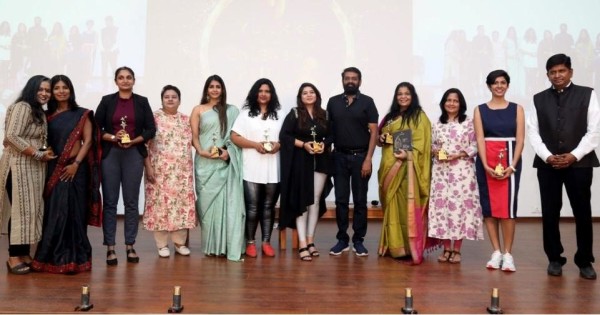 About Yuukke
Yuukke is a global mobile app driven ecosystem designed to empower women from all walks of life. With a safe and secure environment, Yuukke provides a platform for women to share their experiences, learn new skills, connect with other like-minded women and get inspired. It has been developed keeping in mind the needs of women in different age groups and regions. Yuukke offers a wide range of services such as job search, career guidance, skill development, networking opportunities and mentorship.
The Yuukke app is available on both the App Store and Play Store.
Media Contact
Company Name: Yuukke Global Ventures Private Limited
Contact Person: Media Relations
Email: Send Email
Country: India
Website: https://yuukke.com/