Eric Darnell Lists Top AI Art Generators In A LinkedIn Post
AI-assisted writing expert, Eric Darnell, ranks Jasper Art as one of the top AI art generators in the world
Eric Darnell recently posted an article on LinkedIn, where he lists some of the best AI art generators across genres. In the LinkedIn article, the writing expert explored the features of the different AI art tools, with the list including free and paid generators, as he looks to make it easy for people to decide.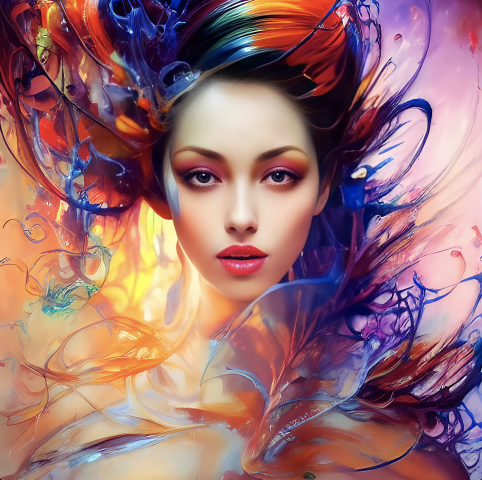 "AI art generators are the digital version of that. With these creative AI tools, anyone can create stunning artworks that are truly unique and one-of-a-kind with a few clicks – all without any artistic skills. All you have to do is write a text describing what you want to create and the AI art generator will do the rest." – Eric Darnell. "We are on the cusp of a new era, and it's only a matter of time before AI becomes even more involved in every aspect of our lives – even our art."
Recent reports and art experts have described the "AI Text-to-art Generator Market" as one of the industries with the fastest growth rate, a phenomenon that can be largely attributed to the increasing demand for digital assets. The emergence of NFT and online marketplaces has further driven the market and the popularity of AI art. In a related development, a plethora of AI art tools has been developed to help create stunning artworks from text descriptions. However, choosing AI art generators can be a bit daunting due to the number of tools on the market. Consequently, Eric Darnell aims to ease the decision-making process by listing some of the best AI art generators based on personal experience using the tools as well as reviews from other users, with Jasper Art taking the top position.
Eric Darnell describes the features, pros, and cons of each AI painter as well as their pricing, giving a comprehensive guide to existing and potential users. The list contains Jasper Art, Simplified, NightCafe, and Photosonic. Other AI art generators on the list by Eric are MidJourney, Stable Diffusion (Dream Studio), DALL-E 2, Artbreeder, and Deep Dream Generator. Eric Darnell also mentioned Big Sleep, DeepAI, Fotor, Runway ML, WOMBO Dream, Hotpot.ai, Starry AI, and Canva, as well as ways of making money selling AI-generated art.
For further information about the best AI art generators and other resources from Eric Darnell, visit LinkedIn.
Media Contact
Company Name: Jasper Art
Contact Person: Eric Darnell
Email: Send Email
Country: United States
Website: https://www.linkedin.com/pulse/best-ai-art-generators-eric-darnell/