Author's Tranquility Press Promotes Donald W. Hill's Medical Thriller Trilogy, The DNR Trilogy: Volume 3: Clinical Justice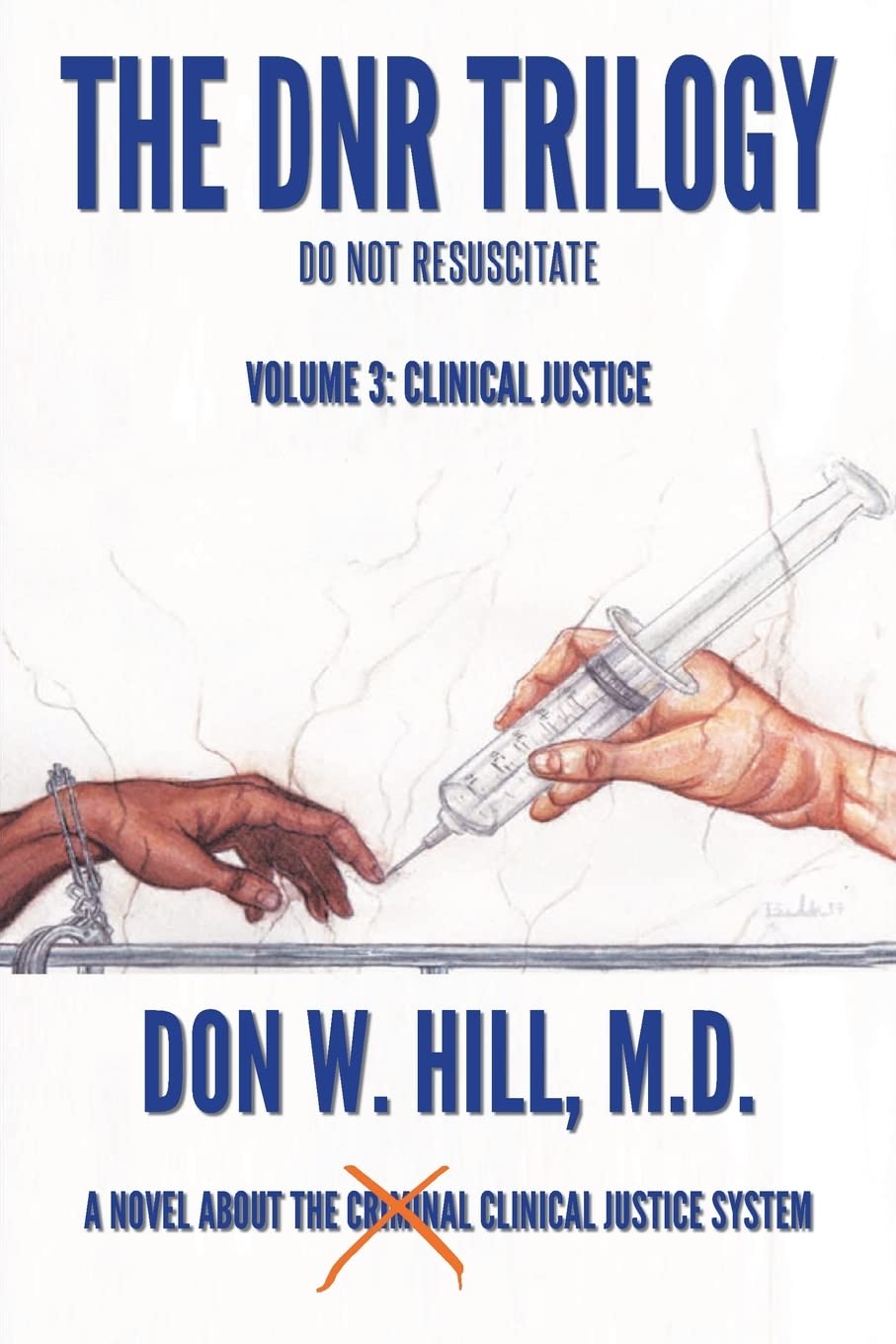 Leading media and publishing company, Author's Tranquility Press, works with published scholar and medical practitioner, Donald W. Hill, as he releases the last part of his medical trilogy, "The DNR Trilogy: Volume 3: Clinical Justice"
Donald W. Hill has completed his fascinating narration of the life of J. D. Brewster, as he releases the final piece of his suspense-filled trilogy, The DNR Trilogy: Volume 3: Clinical Justice. In what can be described as a deserved partnership, Don is working with Author's Tranquility Press to promote the book.
The DNR Trilogy: Volume 3: Clinical Justice brings the fantastic thriller and suspense to an end, narrating how a seemingly dispirited medical student attempts to sacrifice everything, including a promising career, to become a vigilante, and the consequences of his decisions. The book looks at the character of J. D. Brewster, afflicted with chronic, intrusive, dark, and violent thoughts, and how he survived a murder attempt that left him with severe injuries and the desire for vengeance.
The DNR Trilogy: Volume 3: Clinical Justice is available on Amazon in three different formats – Kindle, Paperback, and Hardcover.
For further information about The DNR Trilogy: Volume 3: Clinical Justice and other books promoted and published by Author's Tranquility Press, visit – www.authorstranquilitypress.com.
About Donald W. Hill
Donald W. Hill is a Houston native who graduated from Trinity University in San Antonio, Texas, in 1978. He has over three decades of experience in medical practice, working in multispecialty clinics, solo practice, and everything in between, including academia and clinical research. Donald has used his life and career experience to craft stories that captivate his readers, irrespective of age group.
About Author's Tranquility Press
Author's Tranquility Press is a top publicity agency known for delivering innovative solutions designed to help writers across genres to reach a wider audience. The company combines the use of the latest technologies and the expertise and diverse experience of the team to provide quality, relatable content to as many people as possible, irrespective of their location across the globe.
Media Contact
Company Name: Author's Tranquility Press
Contact Person: Patricia Adams, Marketing Supervisor
Email: Send Email
Phone: (866) 411-8655
Address:2706 Station Club Drive SW
City: Marietta
State: Georgia, 30060
Country: United States
Website: www.authorstranquilitypress.com