Matthew Ablakan, Founder & Owner of the Millennial's Choice Group, Interviewed on the Influential Entrepreneurs Podcast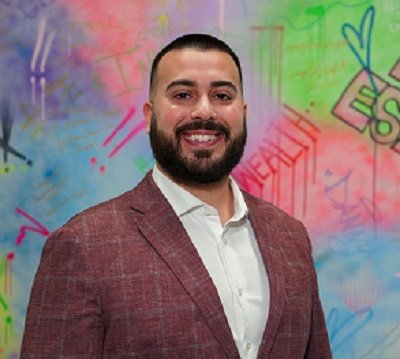 Matthew Ablakan discusses how Millennials can invest in real estate to increase wealth.
Listen to the interview on the Business Innovators Radio Network:
https://businessinnovatorsradio.com/interview-with-matthew-ablakan-founder-owner-of-the-millennials-choice-group/
Matthew shared: "Many millennials are looking for ways to invest their money and grow their wealth. Real estate can be a great way to do this, but it's important to understand the ins and outs of investing in a property before taking the plunge."
A few key things to remember when considering real estate as an investment are cash flow, location, and diversification. By keeping these things in mind, Millennials can increase their chances of success and grow their wealth over time:
Cash flow is the most critical factor when investing in real estate. People should make sure that the property they're buying will generate enough rental income to cover most if not all of their expenses, including the mortgage, taxes, insurance, and any repairs or improvements that may be necessary.
Location is also crucial when it comes to real estate investing. Choosing a property in an area that is growing or has the potential for growth is best. This will help ensure that investment increases in value over time.
Diversification is also important when investing in real estate. Putting all the eggs in one basket is not good, so it's important to spread risk by investing in multiple properties in different locations.
Client Donnette Goldschmid says: "The Millennial's Choice Team is absolutely wonderful! The whole team is very knowledgeable, professional, hard-working, and truly look out for the best interests of their clients. They really go above and beyond to make a typically stressful life event; buying a home, fun and simple. They were the perfect realtor and mortgage broker that made buying my first home a very enjoyable experience and I highly recommend them."
About Matthew Ablakan
Matthew Ablakan's journey began at a very young age where trading Pokémon cards began to teach him a variety of skills such as how to Negotiate and the importance of Demand and Supply. As he entered High School, Matthew began to sell Jansport Backpacks, Hair Straighteners and Dog-Tags to his peers. He began to dabble into Mutual Funds on a small scale and began learning more about Investing. Upon entering University, Matthew worked part-time jobs as a cook, waiter and manager of a couple of restaurants in order to help pay for his tuition. Chuck E Cheese, Johnny Rockets and Lucky Strikes taught Matthew many valuable lessons in communication, hard-work, honesty and transparency. It was in those early years that Matthew began to learn more about Real Estate and Invested in his first Pre-Construction Condo at the age of 19 with zero help from his immigrant parents, using a flexible deposit payment plan and part of his student loan.
Matthew is the Founder & Owner of the Millennial's Choice Group of Companies; a Real Estate, Mortgages, Insurance and Education brand. To better benefit his clients, Matthew has earned numerous degrees including, a Bachelors in Education, a Honourary Degree in Law & Society, a Real Estate Brokers License, a Mortgage Brokers License, & a Life Insurance Agent License. Education & Financial Literacy are important facets to the success of Millennial's Choice. Matthew's track record exudes his professionalism, experience, & most important, his persistent care for each and every one of his clients.
Learn more: https://millennialschoice.ca/
https://financialfreedomclub.ca/ebook
Media Contact
Company Name: Marketing Huddle, LLC
Contact Person: Mike Saunders, MBA
Email: Send Email
Phone: 7202323112
Country: United States
Website: https://www.AuthorityPositioningCoach.com