Oscar Nomination Voting Begins as Lauded Oscar Contender Comedy 'Tomorrow's Today' Adds Comcast NBC Universal's Xumo to its Platforms
Right: Detective Frank (Teddy Smith) confronts toad-like grifter Charlie Boy (Greg Kritikos) while questioning Mikey (center: Domenico Del Giacco) on the streets of Astoria, New York in the new comedy Tomorrow's Today. Tomorrow's Today is one of the 301 films contending for Best Picture in this years 95th Academy Awards and has just been picked up by Comcast NBCUniversal's Xumo TV to an audience of 40 million viewers. The 95th Academy Awards, hosted by Jimmy Kimmel, airs March 12, 2023.
301 movies are now eligible for 'Best Picture' nominations at this years 95th Academy Awards, and as AMPAS members begin voting, the new hit comedy and Best Picture Oscar contender 'Tomorrow's Today' adds Comcast NBC Universal's XUMO to its dozens of worldwide streaming platforms. The 95th Academy Awards ceremony, presented by the Academy of Motion Picture Arts and Sciences, will honor films released in 2022, and is scheduled to be hosted by Jimmy Kimmel and take place March 12, 2023.
Oscar Contender comedy 'Tomorrow's Today' Official Trailer Video Link: https://www.youtube.com/embed/na8ZhYjnGk4
Earlier The Academy of Motion Picture Arts and Sciences had announced the list of 276 feature films from all over the world that are eligible for Oscars 2023 'Best Picture' nomination consideration. Of late, 'The Academy' has stated that the number has been upped to 301 films as it considered appeals from films delayed due to the Covid-19 pandemic shutdowns. As AMPAS members began voting this week, the new hit comedy directed by Timothy Hines Tomorrow's Today, which is up for consideration in all Academy Awards categories including Best Original Song and Best Picture, has added Comcast NBS Universal's Xumo to its dozens of worldwide streaming platforms.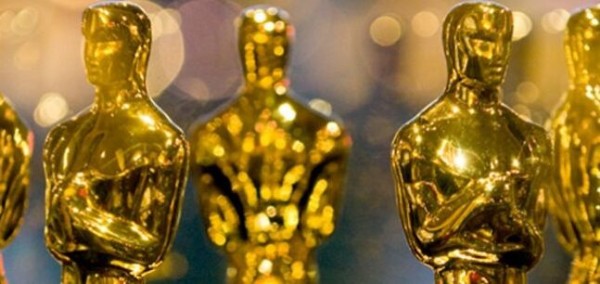 Above: Tomorrow's Today is currently in consideration for Oscars by the Academy of Motion Picture Arts and Sciences in all categories including Best Picture, Best Director, Best Editor and Best Original Song. The Oscars ceremony honoring films released in 2022 is scheduled to take place at the Dolby Theatre in Los Angeles, California on March 12, 2023. Picture Courtesy of Oscars.org.
The hilarious comedy movie Tomorrow's Today starring Joanne Scorcia, Dave Morrissey Jr., Annunziato Carbone, Teddy Smith with superstar Kelly LeBrock and Academy Award nominee Burt Young, has been picked up by dozens of worldwide major streaming platforms such as Fox's TubiTV, AppleTV, Amazon Prime Video, Box Brazil Play, FreebieTV, Roku Channel, Mometu, Filmzie, TCL Channel and now Comcast NBC Universal's Xumo TV.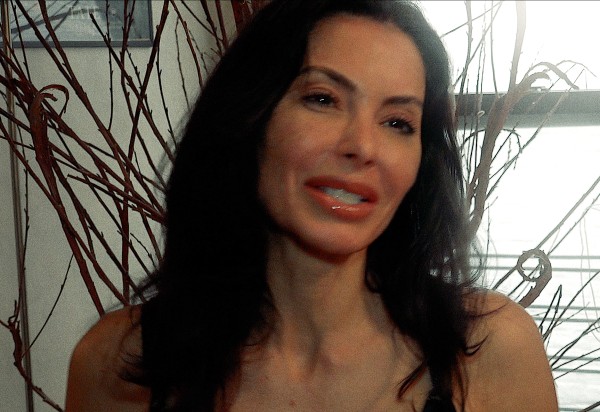 Above: Joanne Scorica stars as a mother who has the misfortune to fall in love with one of the grifters who onwes money to the mob boss, resulting in her son being kidnapped for ransom. SHe deliveres an emotional and powerful performance from the heart.
"I'm just going to stand here and enjoy taking this all in," said the film's producer Susan Goforth, "You know, Timothy Hines is such a great director, and the film is so funny and entertaining. I am so proud of everyone involved. The Oscars is really the 'Olympics of Entertainment' so to speak; qualifying in all catgories is such a great acknowledgement of our work. It speaks volumes about the quality of our film. I'm thrilled NBCUniversal has picked us up on XumoTV and look forward to bringing laughter and joy to its 40 million viewers."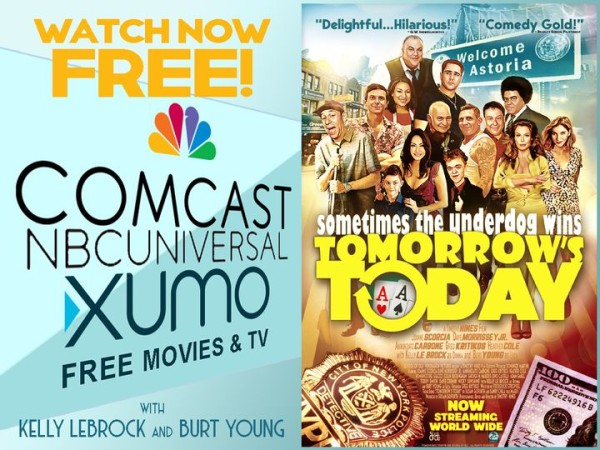 Above: NBCUniversal has picked up Tomorrow's Today, the hit crime-comedy by Timothy Hines that is now playing in the Oscars' Academy Awards Screening Room for Oscar consideration in all categories at the 95th Academy Awards. Xumo is offering the film free to its 40 million active viewers at https://play.xumo.com/free-movies/tomorrow-s-today/XM0OUERAG930MI

Above: HBO's Terence Winter, writer and producer of The Sopranos and creator of Boardwalk Empire, who has teamed with media and tech veteran Joe Poletto to form Infamous Media has picked up Timothy Hines' Tomorrow's Today as one of the flagship movies launching with their new streaming platform.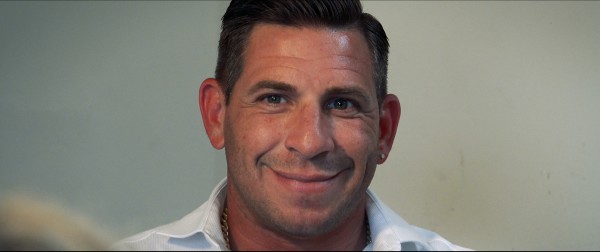 Above: Annunziato Carbone stars as Tommy G., the lovable grifter who thinks he's the American Tom Hardy, and whose gambling addiction causes a cataclysmic train-wreck of events in Tomorrow's Today, Timothy Hines' comedy now streaming worldwide on all major platforms.
Set in Astoria, Queens, New York, Tomorrow's Today revolves around the life of Charlie Boy, an ebullient middle-aged man who is trying to move away from a life of organized crime after narrowly avoiding arrest. However, his numerous financial challenges push him to become a part-time comedian and a con artist to make ends meet.
Above: NYC stand-up comedian and self-professed Brooklyn comic and oddball Adam Gabel plays Julio Goldstein, the irascible liquor store owner who's actually a front for a mob boss in Tomorrow's Today.
In between trying to reform himself and managing quarrels with his wife, one of his closest friends, Tommy G (Annunziato Carbone), a gambling addict, asks him for help: after having accumulated a mountain of gambling debt and with no means to pay it off, he gets Charlie to begrudgingly agree to rob a liquor store with him.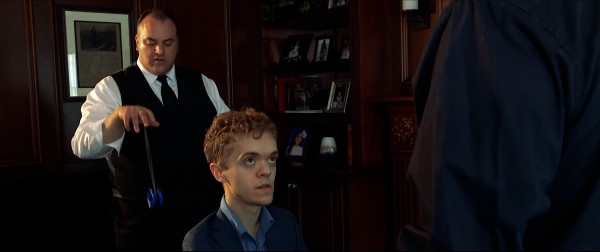 Above L to R: Savage mob boss Big Angie (Dominick Martini) and his henchman mob enforcer Vinnie Gallo (Colin Buckingham) in Timothy Hines' new comedy Tomorrow's Today.
Unfortunately for Charlie and Tommy, their heist sets a chain of events in motion that endangers both their lives as well as those of their loved ones: the owner of the liquor store turns out to be the very same individual that Tommy owes money to. This obviously complicates matters further.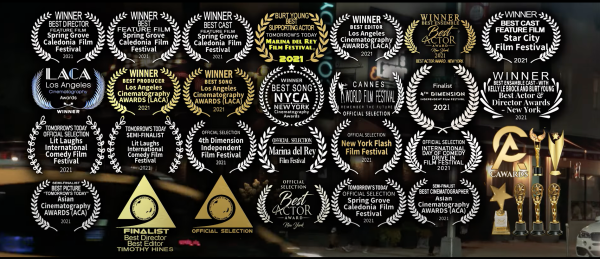 Above: Oscars 2023 contender Tomorrow's Today has received 27 laurels and 11 wins from International Film Festivals across the globe, including Oscar nominee Burt Young (Rocky movies) for Best Supporting Actor at the Marina Del Rey Film Festival in Los Angeles, Best Original Song – Susan Goforth and Sandy Chila – New York Cinematography Awards, Best Picture – Star City Film Festival, Best Director – Timothy Hines – Spring Grove Caledonia Film Festival, Best Ensemble Cast with Kelly LeBrock and Burt Young – Best Actor Awards New York, Best Editor – Timothy Hines – Los Angeles Cinematography Awards and Best Producer – Susan Goforth – Los Angeles Cinematography Awards.
Dazzling Kelly LeBrock on her new comedy film Tomorrow's Today interview Video Link: https://www.youtube.com/embed/L6VxhN6aXrs
Superstar Kelly LeBrock, in an interview, talked about why she did the movie Tomorrow's Today after turning films down for years and what she thought of the results, "Tomorrow's Today is a film that used to be called something else and I just happen to love Timothy. I think Timothy Hines is a director with more spirit and heart than I've ever met."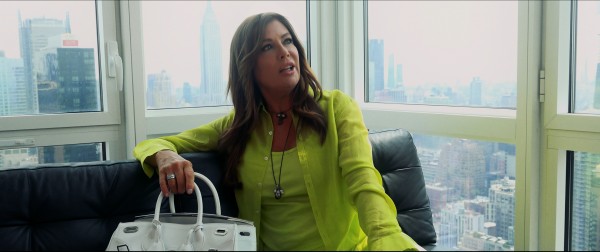 Above: Kelly LeBrock plays Donna, a divorcée and successful business woman still grappling with the death of her young child in Timothy Hines' comedy Tomorrow's Today.
Ms. LeBrock went on to say, "I also felt that this film was a little bit sort of like Weird Science because the underdogs end up being people that are the heroes at the end. I thought it was very charming and touching and sweet and Timothy took it to places that weren't on the script and I just loved working with him. It's the second little film I've done with him and I'm really proud of what we did."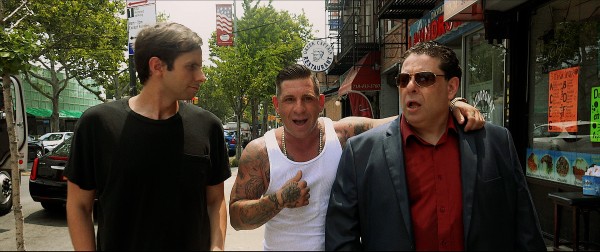 And: "Tomorrow's Today, directed by Timothy Hines, is not your typical gangster film. Rather, it is a delightful comedy feature that manages the convergence of humor and crime in the most hilarious way…Timothy Hines clearly demonstrates his apt directing skills. His story-telling adopts an experimental twist by injecting rich humor into what otherwise typically would have been a 'regular' gangster film, filled with gory scenes of destruction, violence and pain. However, Hines deftly balances the perfect marriage of crime and humor in a manner where neither of those two elements waters down the other; a difficult balancing act, but masterfully done in this highly entertaining film. The scenes are short and fluid, with quick transitions seamlessly edited into each other, ensuring a consistent flow of the plot," Indie Film Ciritcs.
Above: Tomorrow's Today Official Movie Poster
Also: "Tommy G is absolutely convinced that he's a dead ringer for Tom Hardy (he isn't), and comedy gold is mined from his insistence that he could be an actor because of that resemblance.…the strength of the performances makes the film well worth your time…There are a couple of fantastic cameos as well. Kelly LeBrock plays a small part as Charlie's ex-wife, and Burt Young, best known as Paulie from Rocky, shows up as Charlie's friend Luca," – Filmthreat.
Above: Tomorrow's Today Academy Award contending Theme Song Lyric Video Link: https://www.youtube.com/embed/JSV6_WbSmuk
Prior to Tomorrow's Today qualifying for an Oscar in all categories, the movies theme song was accepted to compete for Best Original Song. The song titled the same as the movie, Tomorrow's Today, was written by Susan Goforth and Sandy Chila and features Maedi.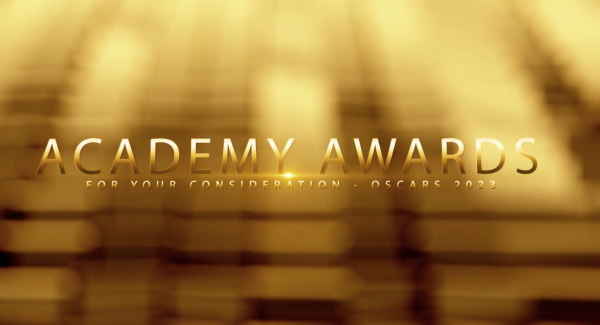 Tomorrow's Today executive producer Dominick Martini says of the movie's Oscar chances, "Tomorrow's Today may be an Oscar Underdog, but a nomination is closer than might you think. All 9,579 members can cast ballots for Best Picture and all we need is an initial Magic Number of 871 votes! If you are an AMPAS Member, please consider Tomorrow's Today! It's now available in the Academy Screening Room! It should just not be the most expensive movies or those who spent the most on an Oscar campaign win, but the most worthy!"
Media Contact
Company Name: Pendragon Pictures
Contact Person: Susan Goforth
Email: Send Email
Phone: +1 310-480-0837
City: Los Angeles
State: CA
Country: United States
Website: www.pendragonpictures.com