Equity Crowdsourcing is 25 times better than Equity Crowdfunding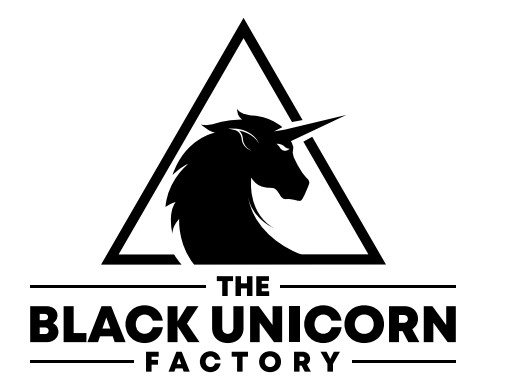 Los Angeles-based Pre IPO startup accelerator, Black Unicorn Factory, redefines small startups investing with Equity Crowdsourcing.
Black Unicorn Factory is fast becoming the go-to financing solutions provider for entrepreneurs and owners of small businesses looking to scale up and take their brand to another level. In a related development, the Pre IPO startup accelerator is introducing equity crowdsourcing, a different form of equity crowdfunding that has been set to be 25 times better.
Funding remains one of the biggest challenges faced by businesses across the globe, irrespective of size or industry. The situation can be more worrisome for small startups, especially businesses owned by minorities, such as Blacks, as they struggle to get investors to buy into their idea. However, the team at Black Unicorn Factory is changing this venture capital narrative one small startup at a time, creating a platform for business owners to connect with potential investors in a different way through equity crowdsourcing.
Sweat Equity meets Crowdsourcing.
Equity Crowdsourcing is a way of using a crowd of people to provide advice, ideas or services, and compensating them with equity in the company or brand they are assisting. It is different from Equity Crowdfunding, which typically refers to raising capital by selling small amounts of equity to a large number of investors through an online platform. Equity crowdsourcing focuses on utilizing the collective knowledge and resources of a crowd, rather than on raising capital.
Sweat equity is the value of the labor and effort that a person puts into a project or business. It refers to the non-monetary contributions that an individual makes to a company, such as working long hours, taking on additional responsibilities, or making sacrifices for the good of the business. Sweat equity can be a way for individuals to become shareholders or owners in a company, without having to invest any amount of money up front. This can be particularly useful for startups or small businesses that may not have the resources to pay employees or may have difficulty raising capital through traditional means. In exchange for their sweat equity, individuals may receive shares in the company or other forms of equity compensation.
Equity Crowdsourcing can do more for a startup than cash capital can do, as explained by John Stewart, founder of the Black Unicorn Factory. "Equity Crowdsourcing can change the narrative of a business, making it failure and disruption resistant and can produce over 25 additional streams of revenue that are completely over looked by startups today."
A Equity crowdsourced network will create more revenue, value and cash infusion. Equity in a business creates a sense of responsibility, making those who possess it feel they have a responsibility for the success of the business and encouraging them to participate in its growth and success.
People today want to be apart of something big, says Stewart, they want to care financially but don't always have the capital to invest, so that's where Equity Crowdsourcing comes in. It allows individuals to join a team of others in mutual financial support for a company without having to shell out a dime to invest. Equity Crowdsourcing will level the investing playing field because it will allow everyone to invest regardless of whether they have money or not. The average startup only has one or two streams of revenue. According to Black Unicorn Factory, there are about 25 untapped streams of revenue with equity crowdsourcing. That makes a equity crowdsourced business 25 times more profitable. Having more streams of revenue makes a business more sustainable. Consequently, the Black Unicorn Factory Pre IPO accelerator is looking to help businesses scale up in revenue and value and enter the public market, creating more brand loyalty and cohesion, creating more revenue, and value.
To learn more about Black Unicorn Factory and how the company is leveraging the crowd revolutionary ways and taking them to the public stock market, visit – www.followmeforequity.com.
Media Contact
Company Name: Black Unicorn Factory
Contact Person: John Stewart
Email: Send Email
Phone: 310-362-6999
Address:5777 West Century Blvd. suite 1110-106
City: Los Angeles
State: CA
Country: United States
Website: www.blackunicornfactory.com