Golden Inu Token Tops US$170K Market Cap After Pancake Swap Listing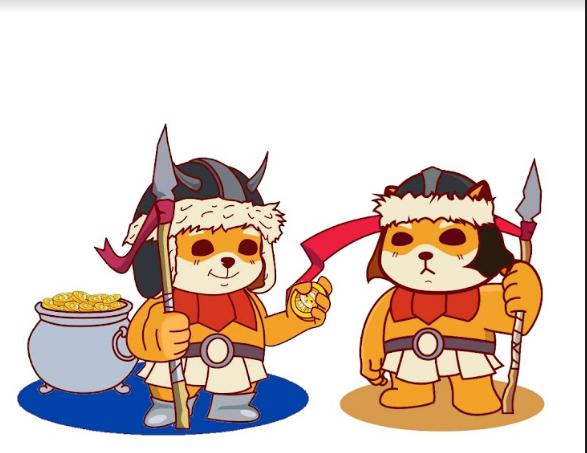 The Golden Inu is barking at the heels of its rival, Shib Army. The new bep20 token that has a motto of "no stoic quotes, just real technology" launched last Thursday on its first exchange. And the success thus far is tremendous, rising almost 300% in value.
The reason for the rise in value is simple; Golden Inu Token's developer team completed phase 1 of the ecosystem before their Initial Coin Offering. There's no way to break a promise on delivery for something that already exists.
$SHIB Swap For $Golden
This has members of Shiba Inu's loyal ShibArmy base changing sides.
The team of web3 developers behind the $GOLDEN token were initially Shiba Inu coin holders. However, the group got tired of the $SHIB developer team having a laundry list of excuses on why the Shibarium ecosystem has not launched; So instead of waiting more, they took action. Approximately six months ago the team of investors decided to create their own ecosystem and last week, it went public.
A Real Crypto Ecosystem, Available Now
Those actions appear to be striking a positive chord with many digital currency enthusiasts. Over US$170,000 has been invested into the BSC blockchain based crypto over the last 5 days. That's a stunning average of over $30,000 per day.
To put those daily investment averages in perspective, the BBC reports the average global salary is less than US$18,000. The yearly gross of nearly 2 people is being invested daily into Golden Inu token; And those numbers are still rising.
ROI on Golden Inu Thus Far
The first crypto news site to report the coin, said the maximum investment taken at the time of ICO was 1 Binance token. At the time of the ICO launch, this was around $308. Today, just 5 days later, that same investment would be worth nearly $1,000 USD.
The reason many believe in the Golden Inu team's ecosystem is simply because the web3 project has already been launched. No talk, the Golden Horde delivered on day one.
Beginning with the job platform "Golden Quest," the ecosystem is in phase 1. And with a transparent DAO structured community, expansion is controlled by the users — the Golden Horde. The first platform however, gives the $GOLDEN token utility; a huge step. This advances the bep20 currency past meme token status, where rival Shiba Inu has been stuck for 2 years.
Additional projects are planned according to the whitepapers located on the crypto brands official website. Investors and enthusiasts are encouraged to read these for any cryptocurrency before buying them.
The success thus far is tremendous, rising almost 300% in value.
The reason for the rise in value is simple; Golden Inu Token's team of developers completed phase 1 of their ecosystem before their Initial Coin Offering
official website link to — https://www.goldenhorde.io
Media Contact
Company Name: Global Crypto Media
Contact Person: Adam Silverson
Email: Send Email
Country: United States
Website: https://www.goldenhorde.io