RiVirtual Wins Real Estate Technology Startup of The Year 2023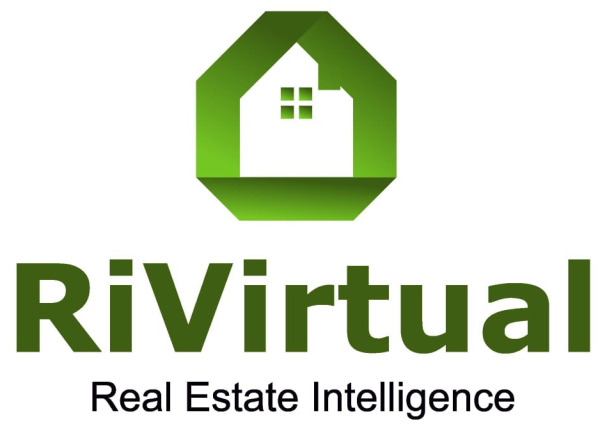 New York, NY & Hyderabad, India – RiVirtual, a real estate technology startup, has been recognized with the prestigious "Real Estate Technology Startup of The Year 2023" award by the SwiftNLift Startup Awards. This recognition is a testament to the innovative and cutting-edge solutions that RiVirtual has developed for the real estate industry.
The SwiftNLift Startup Awards are highly respected in the startup community and are known for recognizing exceptional startups that are making a significant impact in their respective industries. The Real Estate Technology Startup of The Year award is one of the most coveted awards in the real estate industry and is only given to the most promising and innovative startups.
RiVirtual has been at the forefront of using technology to transform the real estate industry. The company offers a range of solutions that leverage virtual and augmented reality, 3D modeling, and artificial intelligence to create immersive and engaging real estate experiences for buyers and sellers. These solutions have not only helped to streamline the real estate buying and selling process but have also helped to improve the overall customer experience.
The Real Estate Technology Startup of The Year 2023 award is just one of the many accolades that RiVirtual has received over the years. The company has also been recognized for its innovation, entrepreneurship, and commitment to excellence by various other organizations and publications. This recognition is a testament to the hard work and dedication of the RiVirtual team and its commitment to delivering innovative solutions that transform the real estate industry.
About RiVirtual
RiVirtual is a privately owned global real estate FinTech company – with offices in New York, NY, Toronto, CA, London, UK and Dubai, UAE, and RiVirtual India Headquarters in Hyderabad with a presence in 100 cities in 5 countries and more than 100 million square feet of managed assets for which RiVirtual provides third-party property-level and lending services. RiVirtual's Artificial Intelligence (AI) is based on Accessibility, Affordability, Availability, and Authenticity (4As) models of real estate markets, Economic Data, and Sustainability.
India's real estate sector is expected to touch a US$ 1 trillion market size by 2030, accounting for 18-20% of India's GDP. More than 85% of commercial real estate decisions begin with an online search. Your next tenant or investor will see your property first online, only if it's on RiVirtual. RiVirtual listings achieve greater visibility than those anywhere else on the web. In an era where the first tour happens online, give your property the winning advantage.
Media Contact
Company Name: RiVirtual
Contact Person: Media Relations
Email: Send Email
Country: United States
Website: https://www.rivirtual.com/