HandFan Releases Revolutionary Water Bottle with Fan to keep cool all Summer
The HandFan bottle is a portable, rechargeable water bottle with a built-in fan to keep cool and refreshed during the hot summer
HandFan, the provider of innovative products with a fan and water filters, has announced the release of a 20-ounce water bottle with fan and filter. The 4W high-power electric fan on the bottle can produce up to 5,000 rpm, ensuring a stream of cooling air to keep you cool anywhere. The HandFan water bottle is priced at $25.99, offering triple the fun with its water bottle, fan, and filter.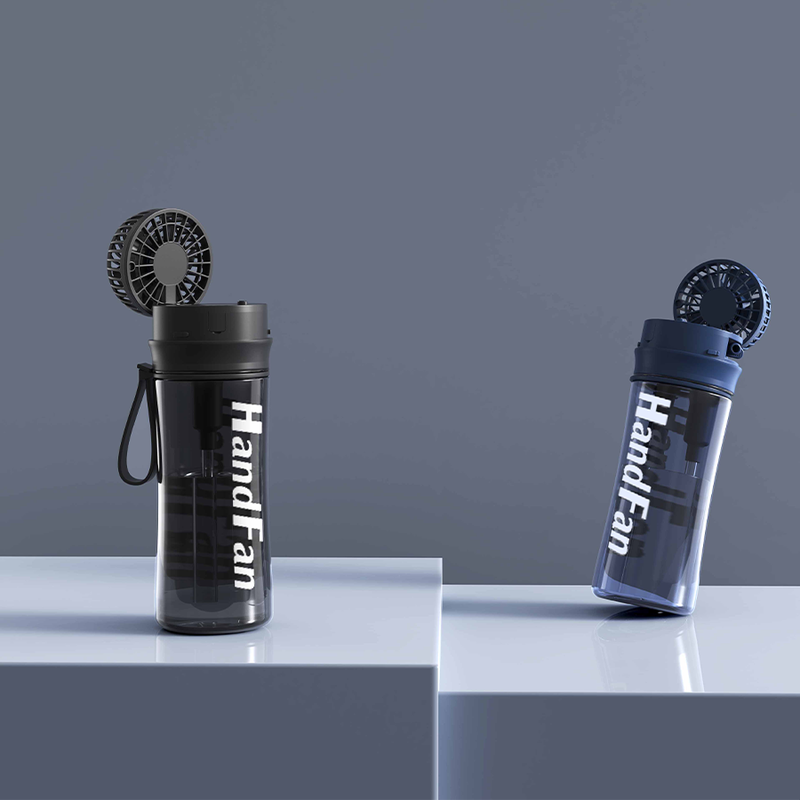 This unique water bottle is a must-have for anyone who wants to stay cool and hydrated on a hot summer day. The HandFan Water Bottle is a portable, rechargeable water bottle with a powerful fan to keep its users cool and refreshed on hot summer days. The bottle is designed to be both practical and stylish, with a sleek, modern design that is perfect for both indoor and outdoor use. The bottle is available in a range of colors and is made from high-quality materials designed to withstand everyday use's wear and tear.
The HandFan water bottle has been designed with a unique lid that acts like a hand fan. It is made from BPA-free Eastman Tritan, ensuring it is safe for everyday use. The HandFan water bottle has been certificated by PCC, ANSI, EMC, CE, and PSE, ensuring top-notch quality.
HandFan CEO says, "We are excited to announce the release of our latest product, the HandFan Bottle. This innovative travel mug is perfect for anyone who wants to stay cool and refreshed during the hot summer months. With its powerful fan and portable design, the HandFan Bottle is the ultimate summer accessory for anyone who loves the outdoors."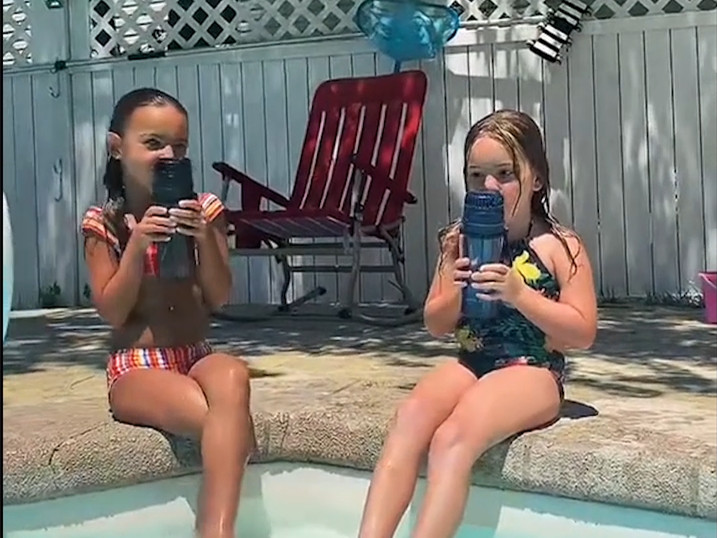 A HandFan customer stated, "It's easy to stay refreshed on the go with this versatile beauty. You can fill it with your choice of drink or even pour in some ice cubes for an extra burst of chill. The built-in fan is activated by pressing the button on the cap, and it comes in handy whether you're feeling hot while stuck in traffic or just want some extra ventilation while sitting at your desk. It's a perfect item to bring along on trips when traveling by car or plane, since you never know when you might need some relief from uncomfortable temperatures."
About Handfan
HandFan is a leading manufacturer of water bottle best with a range of products. Its new product, The HandFan water bottle, comes with a removable triple-layered carbon filter for a guaranteed clean drinking experience. It has a 4W high-power electric fan that can be used as an extra hand to help users wave away heat when hiking, running, or cycling. It also provides cooling air when needed, whether outdoors or indoors. HandFan's mission is to provide its customers with innovative, high-quality products designed to meet their needs and exceed their expectations.
For more information about the HandFan Bottle, please visit our website at https://handfan.com/. You can also contact us at our Hong Kong office, located at Unit D 16/F, One Capital Place, 18 Luard Road, Wan Chai, Hong Kong. You can reach us by phone at +852 54827317 or by email at [email protected]
Media Contact
Company Name: Tongchuang Precision Electronics Co., Ltd.
Email: Send Email
Address:Xixiang Street, Baoan District
City: Shenzhen
Country: China
Website: www.Handfan.com