LeapZone Strategies launches a 'Horse Powered' Accelerator Experience backed by a $100,000 grant for business leaders who are transforming the world to a better future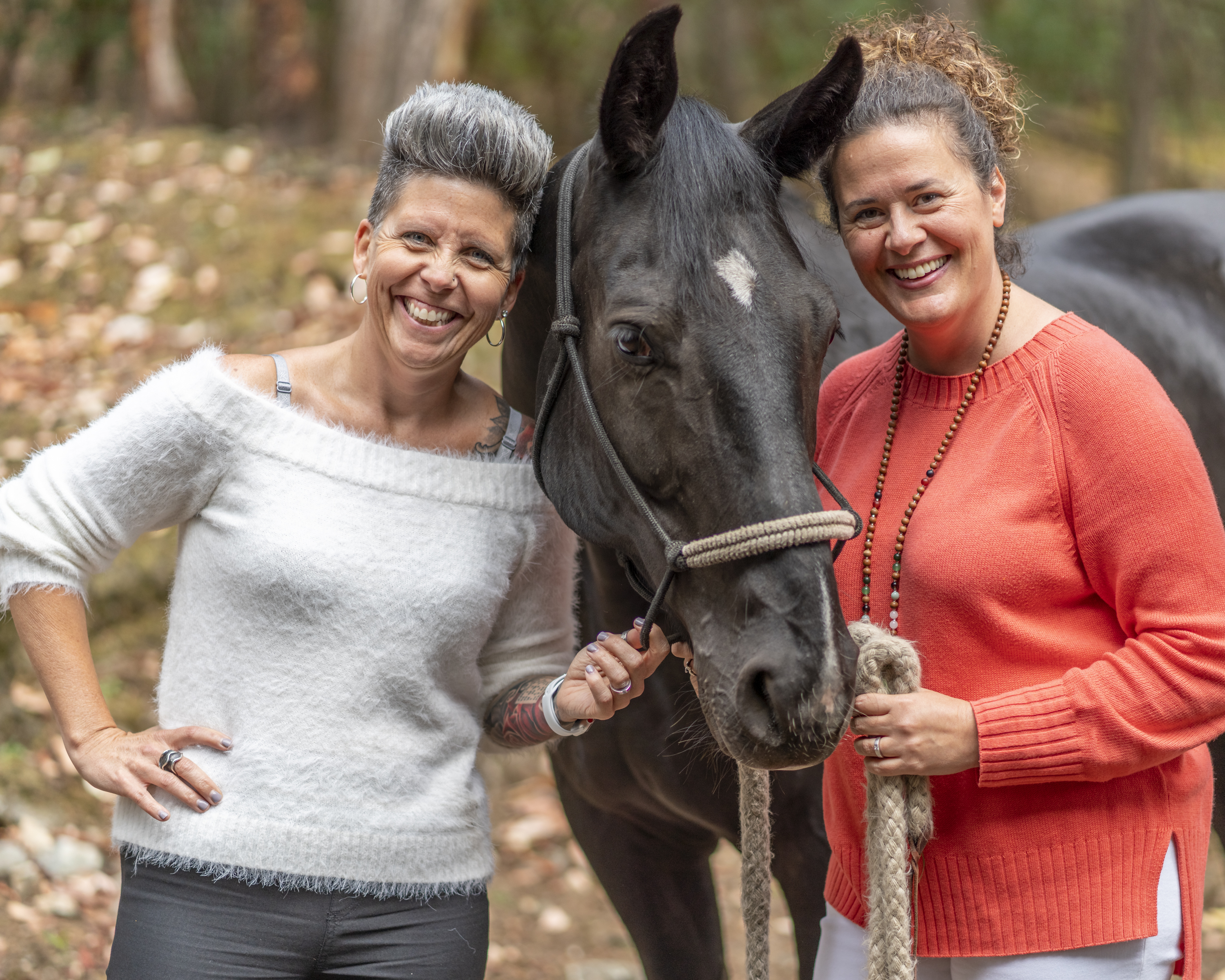 Vancouver Island, British Columbia, Canada – March 14, 2023 – Transforming the world to a better future can feel daunting, risky, and scary for business leaders who are disrupting traditional or entrenched business models, but solutions and support exist for those taking those leaps. LeapZone Strategies Inc. (LeapZone) – a business + brand strategy consulting and implementation agency co-founded by Isabelle Mercier and Margarita Romano – is launching a 'Horse Powered' Accelerator Experience that delivers clarity, pivotal shifts, and momentum for business leaders disrupting the status quo. By leveraging the power, wisdom and intuition of horses, a wickedly talented team of thought leaders and business mentors, and an immersive retreat opportunity for CEOs and leadership teams, this experience proves to catapult organizations who are ready to innovate and lead their industry.
The Accelerator starts with you – the business leader with a unique perspective and applied genius offering enriching products and services that are keeping pace with an acceleration of change with intent to capture some of the new opportunities in the coming decade. LeapZone is investing in a better future by partnering with you to Accelerate your business – think of them as your 'Acceleration Team on Demand'.
"We are investing in business leaders of organisations who have a powerful vision, positive cashflow, growth mindset for their business and their team, and know they need support to develop a clear strategy and accountability with implementation of creative projects that will position them as the first, the best or the only company in their niche," says Isabelle Mercier. LeapZone is contributing a portion of strategy development fees as an innovation grant for select companies that meet these criteria – for one-on-one work with larger companies in any industry, and group work for startups and micro-businesses who are dedicated to making life better.
As a boutique agency, LeapZone is the first of its kind in Western Canada to blend strategy, coaching, and creative implementation WITH equine-guided facilitation. The Equine Facilitated Coaching sessions take place at Trailblazers Estate, a 5-acre equestrian property on Vancouver Island. The property, which is owned and managed by LeapZone, is designed to help individuals get away from their busy environments and focus on themselves, resulting in clarity, confidence, and unfiltered insight into their leadership. The Equine Facilitated Coaching sessions are facilitated by Margarita Romano, Trailblazers' Equine-Guided Strategist, and her hand-picked herd of dynamic horses. The private transformation sessions provide a safe space for vulnerability and allow individuals to overcome their tolerations, limiting beliefs and obstacles in their way, leading to increased empowerment and unstoppable momentum.
During a session, individuals will engage in a range of activities with the horses to support awareness and connection. All work is done on the ground with the horses, who work with people of all experience levels. The equine sessions are designed to help individuals and teams build trust, establish boundaries, and develop effective communication skills.
Horses are highly intuitive animals and are deeply connected to intentions and emotions within themselves, each other, and others. Their behaviour in response to others' intentions and emotions, along with Margarita's guidance, provides individuals opportunities to develop a greater sense of self-awareness and understand team dynamics at play and how to shift them.
LeapZone's goal with the Horse-Powered Accelerator Experience is to leverage a $100k investment – $5,000 each for up to 20 business leaders – into exponential growth for participating business leaders.
"We anticipate the 20 successful applicants to the program will leave the Horse-Powered Accelerator Experience clear on their path and ready to bring their unique offering to new heights," says Margarita Romano, Co-Founder.
With the addition of Equine Facilitated Coaching to its portfolio, LeapZone is well-positioned to help individuals and teams unlock their full potential and achieve their biggest goals, as well as support heart-centered entrepreneurs that are taking leaps to create a better future.
Media Contact
Company Name: LeapZone Strategies
Contact Person: Isabelle Mercier
Email: Send Email
City: Vancouver Island
Country: Canada
Website: https://leapzonestrategies.com/horsepower/