How To Avoid Burnout, Reduce Work Stress And Land A Fulfilling Job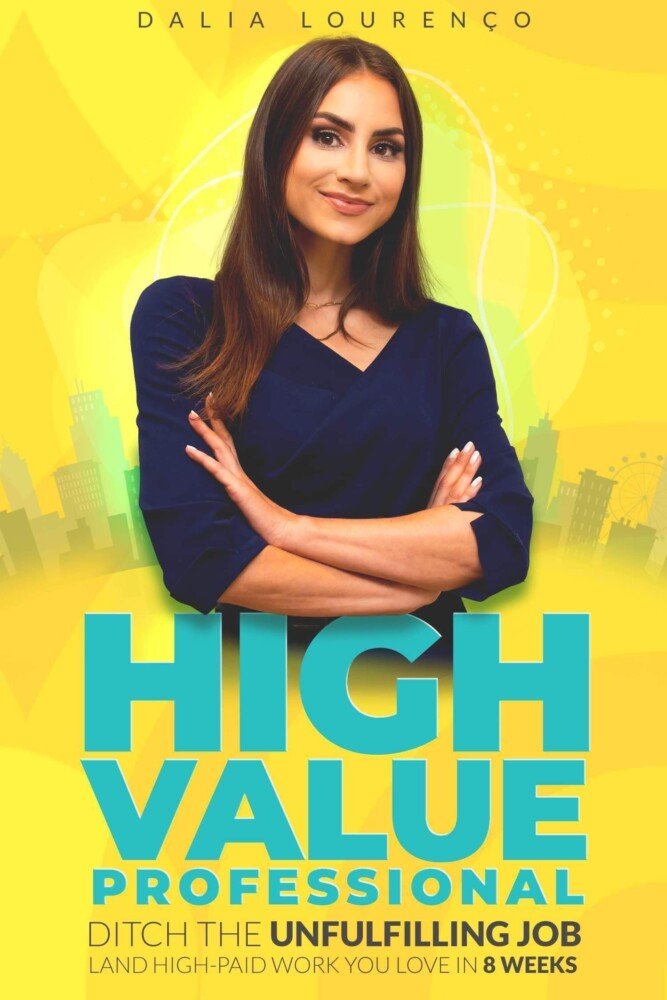 Burnout, work stress, and career dissatisfaction are becoming more and more commonplace.
An estimated 85% of workers feel unhappy in their jobs, according to a global study by Gallup. But bestselling career strategist Dalia Lourenço says it doesn't have to be this way.
Her new book, High-Value Professional, sets out a master plan for career fulfilment and success. Dalia shares the four-step process she has used to help countless clients land their dream jobs so readers can escape feeling trapped by work and create the life they want in just eight weeks.
She says: "I'm excited to release High-Value Professional because it looks beyond outdated traditional notions of job hunting and career ladder climbing. Through this book, I want to give people the confidence and tools needed in their quest to secure a high-paid dream career – whether that includes a promotion, a new position, or even starting their own business or side hustle."
Released on Amazon on March 14, the book includes real-life examples and actionable advice to help you reach your goals, fulfil your ambitions, attract the income you want, and perhaps most importantly, enjoy the work you do.
As a career strategist, Dalia has helped hundreds of people around the world find career clarity and learn new economy branding techniques. She has experience working with the United Nations and other international organizations in more than 10 countries.
Based in Switzerland and originally from Canada, she created the 'Accelerate Your Ambitions' program to help unfulfilled professionals find their passion and purpose so they can start doing highly-paid work they genuinely love.
As well as helping her clients increase their income and make lucrative career transitions, she helps them access the hidden job market and find opportunities they didn't even know existed.
One of Dalia's clients, Sara Hemrajani, praised how quickly she saw a difference following her methods, adding: "I started seeing results very quickly, in weeks."
Another satisfied client Jaron Malyon says: "A lot of what I learned was eye-opening. For example, I realized how I didn't have to sacrifice time with my kids for my career."
High-Value Professional is available to buy from Amazon now, visit https://mybook.link/book/B0BY72RDXC
For more information, visit Dalia's website at https://www.accelerateyourambitions.com/home
Media Contact
Company Name: Dauntless PR
Contact Person: Luana Ribeira
Email: Send Email
Phone: +447597052097
Country: Canada
Website: https://dauntlesspr.com