Puppy Pals: Embark on a Magical Adventure with Adorable Puppies and Inspiring Stories
Dallas, Texas – May 22, 2023 – Calling all parents and caregivers! Get ready to unleash the joy of reading and ignite your child's imagination with Puppy Pals, a delightful new series of children's Story and Activity books that will captivate young hearts and minds.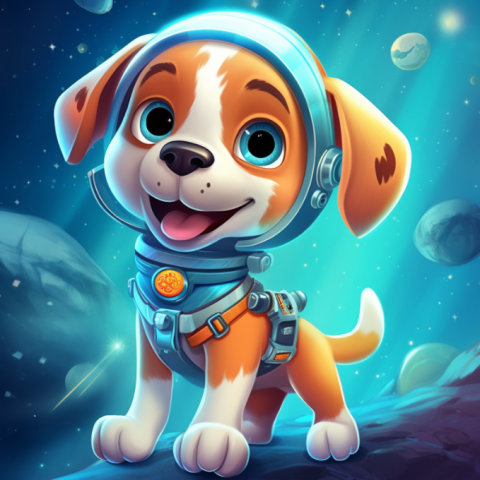 Puppy Pals is here to bring the magic of puppies and the power of storytelling into the lives of children who adore these lovable furry friends. Created with young readers in mind, Puppy Pals offers a collection of enchanting books that will transport your child on thrilling adventures, all while promoting a love for reading and learning.
Designed for children aged 3-12, the Puppy Pals series features a variety of engaging titles that cater to different age groups and interests. From beautifully illustrated picture books for the littlest ones to captivating chapter books for older readers, there's a Puppy Pals adventure for every young explorer.
Imagine your child's delight as they flip through the pages of "Puppy Pals: A Magical Adventure," a picture book bursting with vivid illustrations and heartwarming stories. Join adorable puppies on whimsical journeys, where they encounter exciting challenges, make new friends, and learn valuable life lessons along the way. This charming book is perfect for children aged 3-5 and will inspire a lifelong love for reading.
For slightly older readers aged 5-8, the chapter book "Puppy Pals: Tales of Wonder" awaits. Dive into a world of thrilling escapades, where courageous puppies embark on daring quests, solve puzzles, and unravel mysteries. With engaging storytelling and captivating characters, this chapter book will ignite your child's imagination and keep them turning pages late into the night.
But Puppy Pals doesn't stop there! A member from their illustration team said, "We understand the importance of interactive learning and hands-on activities. That's why we've also created a series of companion activity books, including coloring books, puzzle books, and more. These interactive books will entertain your child for hours while enhancing their creativity, problem-solving skills, and cognitive development."
Puppy Pals books are available in both softcover and hardcover editions, making it easy for you to choose the perfect format for your little reader. You can find Puppy Pals books on popular platforms like Amazon and other leading book distribution channels, ensuring accessibility for families worldwide.
"Puppy Pals is all about fostering a love for reading and exploration in children," says Courtney Hall, the creative genius behind this enchanting series. "We wanted to create books that not only entertain but also inspire young minds, teaching them valuable life lessons through the magic of storytelling."
Join Puppy Pals on an extraordinary adventure and watch your child's imagination come alive. You can visit thier website at PuppyPalsBooks.com to explore our captivating collection of books and discover the joy of reading with your little ones.
About Puppy Pals:
Puppy Pals is a series of enchanting children's books that combine the magic of puppies with the power of storytelling. Designed for children aged 3-12, Puppy Pals offers a range of picture books, chapter books, and activity books that promote a love for reading and ignite young imaginations. "As the author of this book, I am a dog owner myself and understand the joy and love that comes with having a furry friend by your side. That's why I created "Puppy Pals Adventures," a coloring book for kids who love dogs, cats, and all types of pets. Through this book, my hope is to encourage children to keep their imaginations open and to develop a deeper appreciation and love for animals." Said Courtney Hall the Founder of Puppy Pals.
At Four Leg Paws, thier mission is to educate pet owners to become better pet parents, so that dogs and cats everywhere can lead happier lives. As a sub-company of Paws Pooper Scoopers, we understand the importance of keeping our environment clean and healthy for both humans and pets. That's why we not only offer our poop scooping services, but we also use our Four Leg Paws Blog at www.pawspooperscoopers.com/blog to educate pet owners on how to become more eco-friendly and green.
As dog owners and animal lovers, we believe that coloring is a gift that should be enjoyed by everyone. That's why we created "Puppy Pals Adventures" – to provide a fun and engaging activity for kids to enjoy while also promoting the importance of caring for our environment.
We are committed to making a positive impact in our community and in the world. That's why we are striving to become a 100% carbon-free company by the year 2025. We would be honored if you would support our mission by sharing our books with everyone you know.
You can try one of our coloring books free by visiting our website and clicking download.
Media Contact
Company Name: Four Legs Paws Pet Shop
Contact Person: Courtney Hall
Email: Send Email
Phone: (214)645-9989
City: Dallas
State: Texas
Country: United States
Website: www.Puppypalsbooks.com