Craig Washington, Founder of Top Notch NME, Releases 'Streetwear: The Ultimate Guide to Starting Your Own Brand'
Washington, USA – Renowned fashion designer and entrepreneur Craig Washington, the mastermind behind the high-end streetwear brand Top Notch NME, has unveiled his latest masterpiece, "Streetwear: The Ultimate Guide to Starting Your Own Brand." This comprehensive guidebook shares Washington's insights and expertise on everything you need to know to start and grow a successful streetwear brand.
Streetwear is not just a fashion trend; it has become a cultural phenomenon, influencing the street style and attitude of a new generation. In his book, Washington takes readers on a journey through the intricate world of streetwear, offering valuable advice and practical tips for aspiring entrepreneurs and fashion design enthusiasts alike.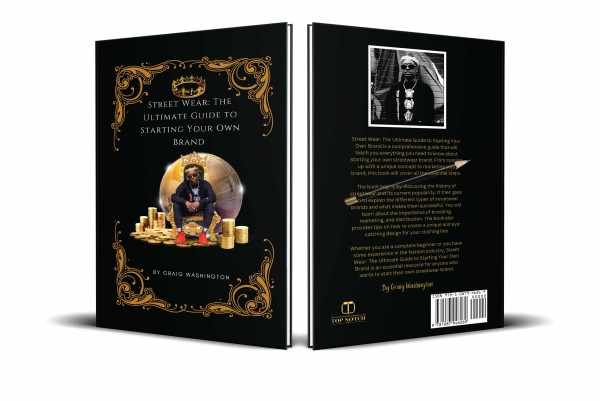 From the initial concept to the final product, Washington covers all aspects of building a streetwear brand. He delves into creating a unique, marketable idea that resonates with your target audience. Through his guidance, readers will learn how to develop a strong brand identity and create a visually appealing aesthetic that sets their brand apart from the competition.
Sourcing materials and manufacturing processes are crucial elements in creating high-quality streetwear. Washington shares his insights on finding suitable suppliers, ensuring the use of sustainable materials, and maintaining ethical manufacturing practices. Readers will understand the production process profoundly and learn how to deliver exceptional products to customers.
Video Link: https://www.youtube.com/embed/C1im6m7sLDs
Pricing is another critical factor for success in the competitive streetwear market. Washington provides practical advice on pricing products competitively while considering factors such as production costs, market demand, and perceived value. By mastering pricing strategies, entrepreneurs can position their brands effectively and attract customers who appreciate quality and value.
Marketing and sales play a vital role in the growth and visibility of any streetwear brand. Washington offers valuable insights on creating effective marketing campaigns, leveraging social media platforms, and collaborating with influencers to reach the target audience. Additionally, he guides on developing sales channels, establishing partnerships, and maximizing revenue streams.
Building a solid team and managing finances is essential to running a successful streetwear brand. Washington's book offers valuable advice on team building, including hiring the right people, fostering a positive work culture, and delegating responsibilities effectively. Moreover, he provides insights on financial management, budgeting, and strategies for sustainable growth.
"Streetwear: The Ultimate Guide to Starting Your Own Brand" is a must-read for anyone passionate about the streetwear industry and looking to establish their brand. Washington's wealth of knowledge and experience will guide readers through the complexities of the business, providing them with the tools and confidence to succeed.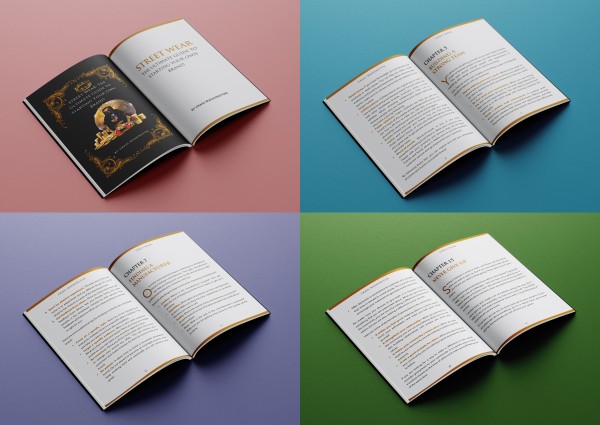 Take advantage of this essential guide to starting your streetwear brand. Order your copy of "Streetwear" today! Visit Amazon website or major retailers to secure your path to success.
About Craig Washington:
Craig Washington is a highly accomplished entrepreneur and fashion designer with a remarkable career in the streetwear industry. With over a decade of experience, he founded Top Notch NME in 2013, which has since become a globally recognized brand. Washington's expertise and passion have earned him a reputation as a leading authority in the industry.
About Top Notch NME:
Top Notch NME is a prestigious high-end streetwear brand founded by Craig Washington in 2013. Known for its unique designs and exceptional quality, Top Notch NME has garnered a loyal following worldwide. With its signature style, the brand continues pushing boundaries and inspiring fashion design enthusiasts.
Media Contact
Contact Person: Craig Washington
Email: Send Email
State: Washington
Country: United States
Website: www.amazon.com/Streetwear-Ultimate-Guide-Starting-Brand/dp/1087946263/ref=mp_s_a_1_1?crid=7Z9XFO4CKL8H&keywords=craig+d+washington&qid=1685687191&s=books&sprefix=%2Caps%2C114&sr=1-1