Sonya Lorelle Interview with Muzique Magazine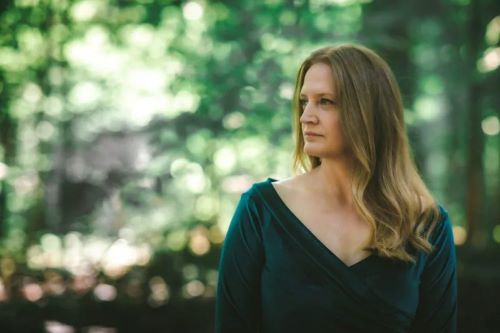 When did you discover your love for your craft and what made you realize you wanted to pursue a career in it?
I started writing songs as a kid and released a collection of songs while in high school. In college, I majored in psychology and minored in music and these two passions have continued to play a central role in my life. My interests in the human condition and music informed each other.
Songwriting became a type of therapy, and an understanding of psychology helped me to capture the human experience in my lyrics. I continued to focus on music and the field of mental health, releasing albums over the years, and getting a master's degree in counseling and a PhD in Counselor Education. This connection continues to this day with the release of this upcoming album. As a counseling professor and grief researcher at Northwestern University, I am dedicated to exploring the depths of human resilience in the face of loss, especially losses beyond death.
Alongside my colleague, we developed the Transcending Grief counseling model, an innovative approach that emphasizes the integration of losses into one's life story, rather than seeking to "get over" or "accept" the pain.
Our book on this model will be published in January of 2024. "Into the Wild" is a personal and creative expression of this academic model. Both music and counseling for me are a way of connecting to others.
To what or whom do you accredit your sense of style?
"Into the Wild' is a blend of bluesy, jazzy ballads and upbeat tracks showcasing my signature piano-based sound. I grew up listening to old jazz standards and soul/blues, so when I started writing music those classic sounds laid the foundation for my songwriting style.
On your current project, how did you come up with the concept?
The album is called "Into the Wild" releasing September 20, 2023. This is my fourth album and is a ten-song compilation that takes listeners on a journey through the complex spaces that grief and loss can evoke. I drew on my personal experiences of the ending of a relationship and how it shifts and changes over time to create a relatable and compelling musical narrative.
"The Wild" represents the lost space that grief. It can be a space where we question our identity, question our paths forward, feel regret and have what-ifs about the past, and have to deal with layers of loss that come with the end of a relationship. Kicking off the album's release, I unveiled my first single, "Surrender," a composition that delves into the vulnerability experienced in the face of impending loss. The introspective lyrics illuminate the facets of love's battle, capturing the essence of a moment where uncertainty looms and the foundation feels unstable. "Surrender" paints a vivid picture of awareness and anticipation, encapsulating the delicate balance between potential devastation and the flicker of hope that a truce can be called if only we can remember what we are fighting for.
It continues through other spaces including disillusionment, reflecting on "Who Am I Now", coming to terms with the loss when "It's Time", and knowing sometimes after enough time, the sadness that emerges may just be the "Whiskey Crying." The album ends with "Drunk on Kisses" which is a note of hope and light. Her most recent single, "Whiskey Crying," won a songwriting contest at the Tumbleweed Music Festival at the beginning of September 2023.
What are some of your greatest challenges, and what is your greatest attribute when it comes to your work ethic?
My biggest challenge was when I moved to Chicago, At that time I no longer had the band I had been playing with when living in Virginia. While the city has a lot of music, starting over musically while focusing on my new career as a professor made it difficult to get my next album off the ground.
Once my academic career was solid, and I read the book, Big Magic, which was about living a creative life with courage, it helped inspire me to start making new connections for recording "Into the Wild". I reached out to Reed Pittman in Nashville and he "got" my vision immediately and was easy to trust to bring the full potential out of every track.
Is there anyone you'd like to thank, any shout-outs?
"Into the Wild" was recorded at Ian Miller's Roasted Bean Studio under the expert guidance of producer Reed Pittman, who also played keys. I also want to shout out the other super-talented musicians on the album including Hank Born on guitar, Rich Brinsfield on bass, and Derrek C. Phillips on drums. They made the whole recording experience magical!
How can fans find you?
Website | Instagram | Facebook | Spotify | Apple
What suggestions do you have for other artists like yourself?
I have been telling all creative types about "Big Magic". It really helps me to stay connected to the flow of creativity for the sake of it, rather than trying double-guessing our personal process or focusing on the product as the most important part.
I am also a play therapist, so I naturally have a focus on play as part of our wellness. I think our creativity whether it is music or any other form of expression taps into our playful parts of self. So I suggest to others to find their playfulness and creativity and just be involved in it for the sake of itself and it will feed yourself…and as a side effect, it may also connect with others in a meaningful way.
Media Contact
Company Name: Muzique Magazine
Contact Person: Media Relations
Email: Send Email
Country: United States
Website: muziquemagazine.com/